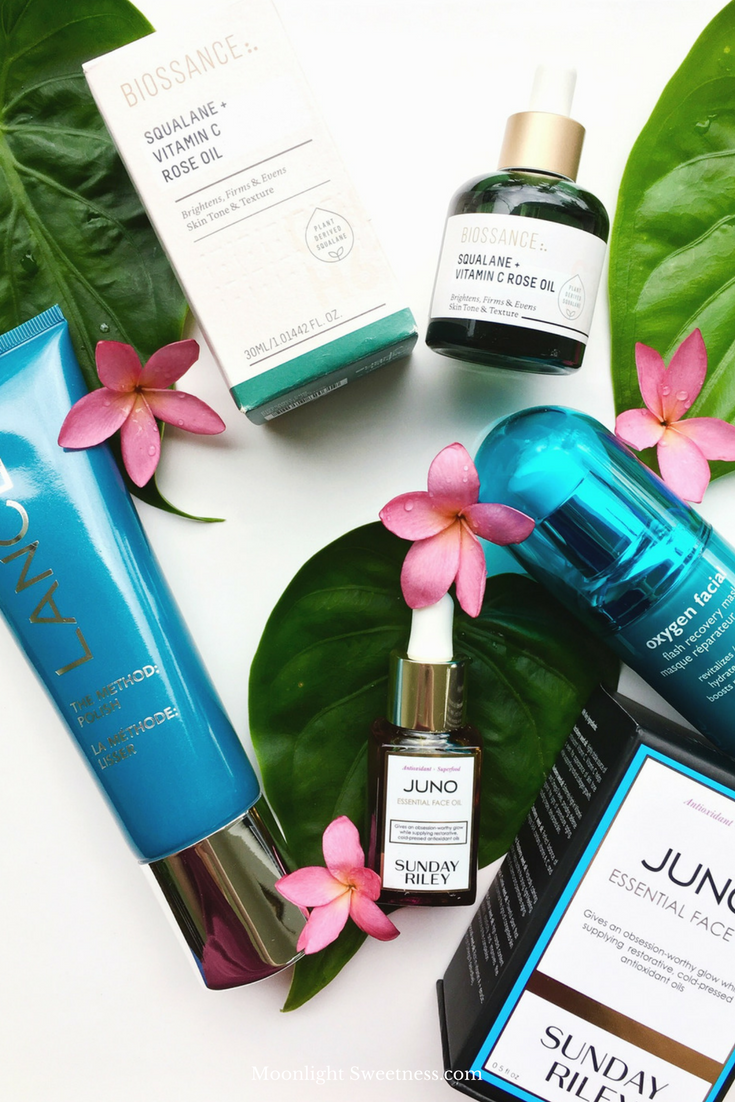 Hot weather is here, finally! Not that I don´t like the cold weather. Don´t get me wrong, I love cold months. I´m a huge fan of chilly months and don´t fancy hot temperatures. However, I still don´t possess the ability to manipulate climate, lol, so that means I have to adapt. That said, I believe it´s necessary to have a great skincare regime and have a glowing and dewy look just in time for Summer. I hate wearing makeup when I go to the beach, it just feels like my pores are getting clogged. Hence, I really stick to a great beauty routine so that I can go makeup free.
After some harsh winter times, skin needs to be hydrated, you have to get rid of any dullness caused by lack of humidity or freezing temperatures and get on with your glow. Even hot temperatures cause stress on your skin. Today's changing temperatures strip your skin of essential moisture needed to maintain a healthy glow and look. So, without further ado, here´s my list of faves and my 4  secrets for radiant skin. Get ready to glow! 🙂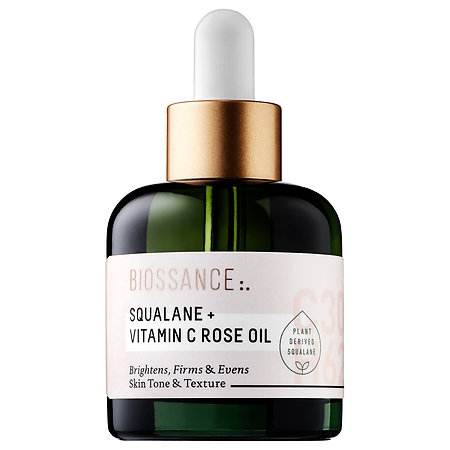 Squalane is derived by hydrogenation of squalene. That said, squalene is obtained primarily from shark liver oil, although plant sources are now used as well, including amaranth seed, olives, rice bran, and wheat germ. Squalane is naturally present in human skin and is encharged of preventing moisture loss while restoring skin's suppleness and flexibility. Even though squalane occurs naturally in the human body, its production decreases drastically once you start entering your 30's.
This ingredient has antibacterial properties, it doesn't clog pores (non-comedonal) and has no odor. Squalane creates a barrier between the skin and the environment so the skin can better retain moisture as it protects the external layer of the epidermis at the same time. This ingredient penetrates the skin deeply and helps lessen the appearance of fine lines and wrinkles. So, once you add all the benefits of squalane into a
Biossance
bottle, you should also know that it contains vitamin C, which enhances collagen production (you can read more about the anti-aging benefits of vitamin C
here
). Furthermore,
Biossance
also has rose oil which contains vitamins, minerals, and antioxidants for your skin and offers antiseptic and astringent properties as well.
I think I can stop writing about squalane here. You can understand all the wonderful benefits this ingredient offers your skin. Use this daily, morning and night, and start noticing a radical difference in your skin.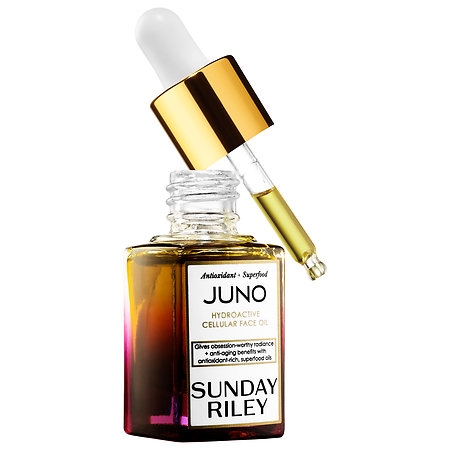 First of all, there's no reason to fear face oils, or at least, dry oils. No need to sweat it if you have acne prone skin and want to try a dry oil (hey, that rhymed! lol). Dry oils are high in linoleic acid and low in oleic acid (acne prone skin is usually low in linoleic acid and high in oleic acid) so it's ok to use them for that type of skin.
This Sunday Riley-Juno Hydroactive Cellular Face Oil is formulated with a potent blend of cold-pressed superfood seed oils. The  'Juno' oil treatment illuminates your complexion with a youthful glow. It also contains a powerful combination of natural Retinol, Vitamin C, essential Amino Acids and Omegas 3, 6 and 9  that penetrates deep into the epidermis to calm inflammation, increase collagen production and soften fine lines. This quick-absorbing (lightweight and non-greasy) formula is suited for all skin types, even those that are eczema prone.
I'm telling you, this product does exactly what it promises: gives obsession-worthy radiance, plus anti-aging benefits. I use this every other day in the morning if I notice my skin is very dry. Otherwise, I apply every 2-3 days in the morning, before my moisturizer (to lock in the moisture).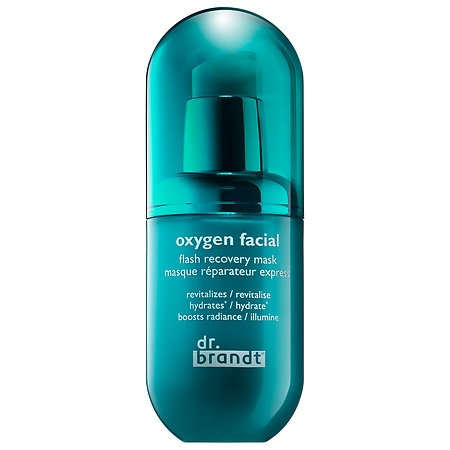 Say bu-bye to dullness and uneven texture with this oxygenating and recovery mask designed to boost luminosity and reinvigorate skin in just five minutes. This luminizing mask helps lessen the look of fatigued skin. It works to provide tired, dull, lackluster skin with a revitalized, illuminated, and re-energized appearance. It also helps smooth the signs of fine lines. The potent formula was inspired by the most popular facial in Dr. Brandt's practice and takes just three minutes (although I leave it on for 5 minutes instead) for full effect.
This is by far, one of the best in-home facials you'll ever get your hands on. Use it 2-3 times a week and you will see major results in just 2 weeks.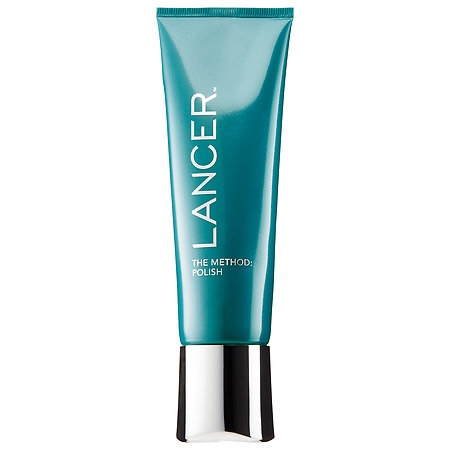 Hands down to one of the best face polishes I've encountered to this day. I discovered this polish because of a free sample I got at Sephora (thanks, Sephora!). One use and I immediately became a fan. This daily use skin polish is a skin resurfacing treatment. Formulated with a two-pronged approach to exfoliation, this unique polish includes pure minerals and pumpkin and pomegranate enzymes to gently and effectively remove surface debris and dull, dry surface cells. A warming element and lavender scent complete this luxurious daily ritual.
I'm tellin' ya, with one use you will notice a significant improvement in your skin. The price for this amazing polish is totally worth it (there's also one for sensitive skin and for acne-prone skin, but I prefer the regular one even though I have super sensitive skin). This product also improves the absorbance of your other beauty regime products. How can you say no to this?
After cleansing with my Clarisonic, I dab a small amount of this amazing polish on my face (wet your face first) and voilá! Even though it's perfectly fine to use it daily, I prefer to use it every other day…mainly because this way, I don't squander the product, lol!
 Ready, Set, Glow!
Ok, lovelies. Now that you know what you can use to get your glow on, make sure you stick to your beauty routine.  You will be totally acing the "no makeup look" and won't be needing any makeup to achieve this look. You will have an all natural radiant visage 🙂 .
As always, I would love to know your comments. Make sure to drop them below! And tell me, what are your plans for this Summer?
Cheers!