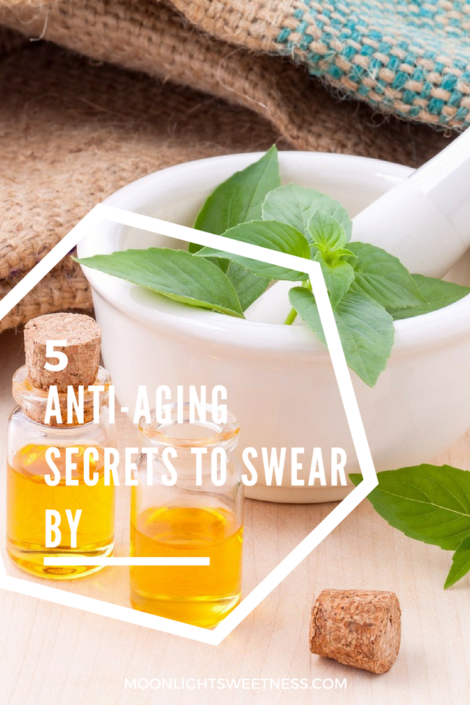 Did you know that are a number of things you can do to prevent premature aging? This said, there are some anti-aging tricks you can practice to achieve younger-looking skin. Taking care of your skin in your early 20´s will help you attain a more youthful and radiant look as you grow older. Just so you know, you should have started to wear sunscreen in your preteen years. The sun´s damaging rays are not that forgiving because of your age. But, if you didn´t start that early, you´re still on time. So, follow these 5 anti-aging secrets to guarantee a youthful complexion.

You saw that one coming, right? Wearing sunscreen EVERY single day is a must. ¨But it´s cloudy outside¨ is not an acceptable excuse. The sun´s damaging rays are very present no matter how cloudy it is or even if you decide to stay indoors. Unless, you´re one of those peeps who, in plain daylight, close all blinds and don´t let any sunlight in… Bottom line is, you should wear sunscreen every day. Sunscreen is a great anti-aging product and helps prevent skin cancer.  I recommend using mineral sunscreens (natural ingredients as opposed to chemical ones) since they contain active mineral ingredients that protect exposed skin. I rather go for natural than chemical. Also, something I´ve noticed with mineral SPF: no greasiness, it´s usually a non-pore clogging formula, hence,  fewer breakouts. My favorite one is MD MineralSciences Mineral Crème SPF50.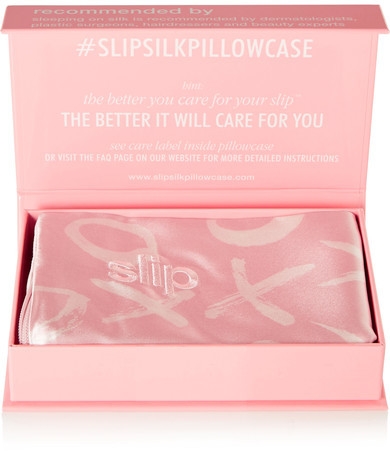 This is a trick my Mom taught me when I was a teenager. It has certainly gained more popularity since then. Since I cannot sleep on my back because I absolutely hate it and it makes me hungry (yes, I´m weird. Sleeping on my back makes my stomach growl, don´t know why. Celebrities like Heather Locklear sleep like this to prevent wrinkles but it´s just not my thing… Comfort above all, y´all!) So, to be able to sleep on my side and not having to worry about wrinkles while I sleep, makes my silk pillowcase a must! Why a silk pillowcase? Well, silk (natural silk, that is), unlike any other fabric, does not give you those I-just- got- out- of -bed looks. Notice how you sometimes wake up in the morning (or after a nap, lol) and have lines on your face? Lines that show you were sleeping, ha, ha! Natural silk prevents this as it produces significantly less friction on your skin. And this translates into much fewer wrinkles for your face. Furthermore, natural silk reduces your chances of bedhead hair, makes your blowout last longer and in turn, you get fewer split ends. Silk is also a moisture wicking fabric, it is naturally hypoallergenic and is resistant to mold and dust mites (among other nasty things). Need I say more?! It´s  time to make the switch from whatever pillowcase you use to SILK. My fave is the Slip Silk Pillowcase (yes, it´s machine wash and pure mulberry silk).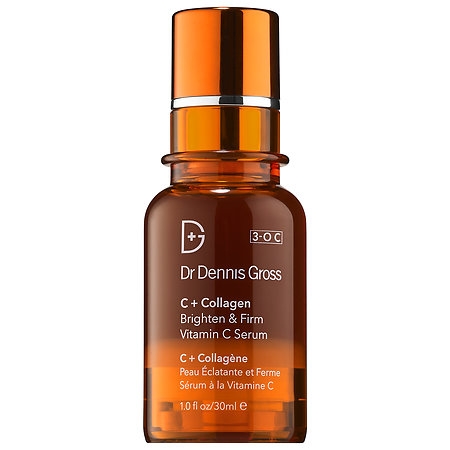 Vitamin C (ascorbic acid) contains antioxidant properties. It contributes to photoprotection and decreases photodamage since it protects against free radicals. Besides its ability to maintain healthier skin since it stimulates collagen (what gives skin its firmness and strength) production, Vitamin C also aids in boosting your immune system [you can read more about the benefits of ascorbic acid here]. Vitamin C is essential for your overall health. I recommend taking a daily supplement of vitamin C (you can find this at a Target, Walmart, GNC, etc. Just try to get one that is timed release since that way, it´s better absorbed by your body, and do eat foods that contain vitamin C as well) and adding a vitamin C serum to your morning routine. My favorite is Dr. Dennis Gross Skincare C+Collagen Vitamin C Serum; it significantly improves the look and feel of your skin and it is a great anti-aging product to add to your morning ritual.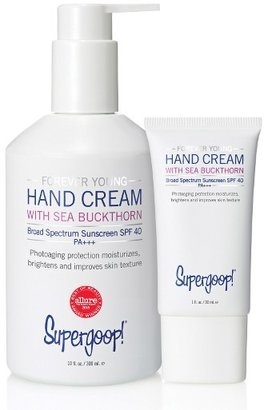 Ok, so here´s the thing…You can spend all you want in face creams, treatments, lasers, even botox and all that stuff, but your hands ultimately reveal your age. You may look younger than you are but your hands always tell the truth. But, if you take care of your lovely hands, well, then it´s a different story. And no, a simple hand cream just doesn´t cut it. If you HAVE to apply sunscreen to your face on a daily basis, what makes you think it is any different for your hands? Just think about it for a moment. How many times a day do you wash your hands? How much sun exposure do your hands get? Get the point?…Alrighty then. The best thing to do is to use a hand cream that contains sunscreen. Yes, you will have to reapply several times throughout the day and it might be a bit annoying as you start getting used to doing this but it is something so worth doing. This way, your hands will maintain ideal moisture and will be protected against sun damage (think fewer age spots on your hands. These spots are actually caused by sun damage and not because you are aging). I recommend the Supergoop! Forever Young Hand Cream with Sea Buckthorn.  This hand cream protects, moisturizes, and brightens your skin. It significantly helps to lighten dark spots while improving skin´s elasticity and texture. So don´t forget; apply sunscreen to your face and hands every single day. No excuses.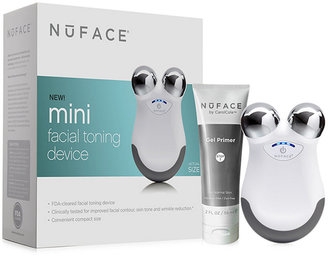 Yes, you read that right. And no, I´m not saying you need to pay your plastic surgeon (if you even have one) a visit. It´s a bit more simple than plastic surgery but you need to commit to it. If you do, results will be fantastic and you will thank your future self in 10 years. This doesn´t mean you will only see results until 10 years later. No, no. But this is one of the things that will greatly pay off in 5-10 years. This is something that will yield the best results over time and give you that hey-I -look- 10- years- younger- look. What am I talking about? Well, I´m talking about the NUFACE Facial Toning Device. This device improves facial contour, tone, and reduces the appearance of fine lines and wrinkles. It works by delivering microcurrents that result in the perfect facial lift with professional results. To achieve great results, you should start by using it at least 5 times a week for 5 minutes, for the first 90 days. After that, use it 2-3 times per week, to maintain results. This might seem a bit of a nuisance to add to your beauty routine, but like I said, it will yield tremendous results over time.
Ok, so, all in all, this five anti-aging tips, if you actually commit to these, will give you younger-looking skin and it´s something you´ll be thankful for in 10 years. Believe me. Adding these to your routine might feel a bit overwhelming, maybe even a bit annoying perhaps, but it´s just at the beginning (except for the silk pillowcase, I mean, who doesn´t like to sleep. I doubt anyone dislikes sleeping). Once you get the hang of it, you´ll even feel guilty for skipping any of these. [If you really want to upgrade your skincare routine, you might want to check my post on essentials for radiant skin 😉 ].
Are you already a fan of any of the things mentioned above? What is your #1 tip for anti-aging?
Cheers! 🙂
*In the spirit of full disclosure, this post may contain affiliate links. Please note that when you click links and purchase items, in most (not all) cases I will receive a referral commission. You will not pay more when buying a product through my link. In fact, I oftentimes am able to negotiate a lower rate (or bonuses) not available elsewhere. I only recommend products & systems that I use and love myself, so I know you'll be in good hands.
Shop my anti-aging picks: