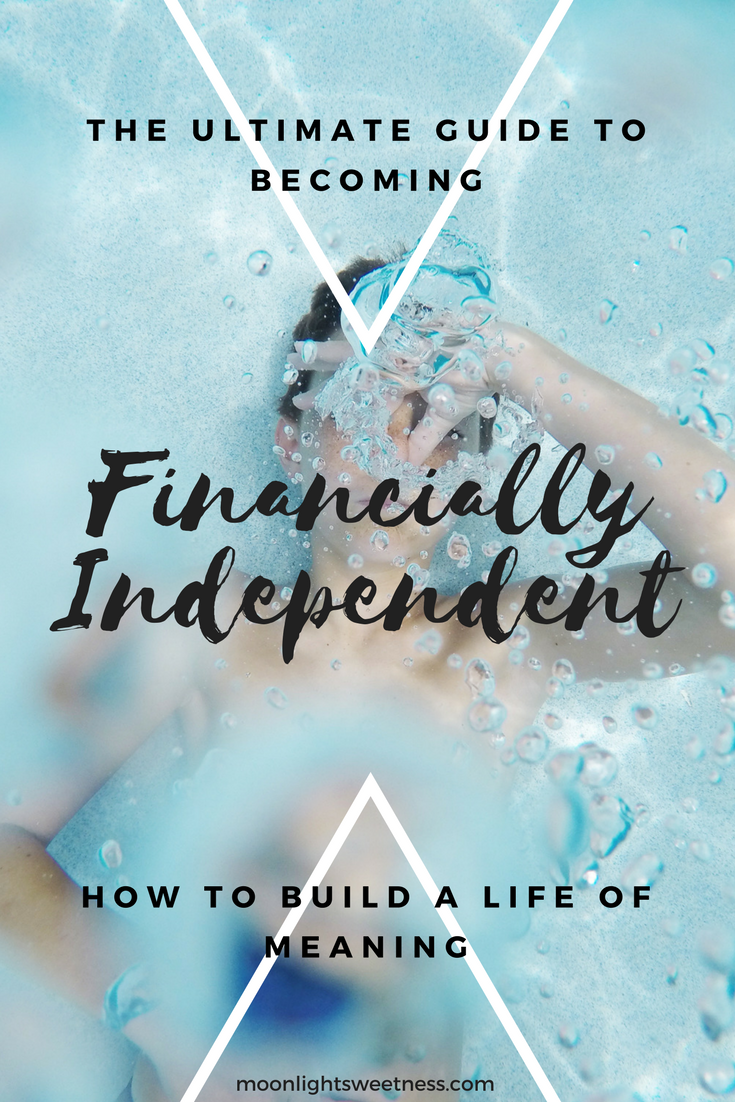 Becoming Financially Independent and Building a Life of Meaning
Most people spend their entire lives trying to make sense of things, make sense of their lives. They seek a purpose, a meaningful and fulfilled life. However, most get lost in the process; they lose sight of what's really important, of what can actually make a difference. It's rare to find someone these days that will tell you "No, I don't want to earn more, I don't need a higher income". Even a successful businessman or entrepreneur will always go for more, more growth, more revenue. Yes, having financial independence is great and necessary; we all need to eat, have a roof over our heads…you get the point, right? But when money becomes your first priority, well, things start to crumble down. If your main focus in life is making money, my friend, I have to break it to you…you will be unhappy. Unless you actually help others, you will continue to feel like something's missing. When in the quest of making someone of yourself, of being successful, you become so self-absorbed that you even lose sight of your own self,  you will eventually hit a wall and start wondering what the heck you are doing, what's the point of all! But know, that on the road to becoming financially independent, you can also build a life of meaning.
Financial independence, like I said before, is important. I'm not telling you to quit it all and live off the streets, no, it's not about that. But once you achieve that financial independence…then what? Is that it? Think of the last time you genuinely helped someone. How did you feel afterward? Did you feel happy? Satisfied? Useful? Meaningful? And yes, there will those who will never appreciate what you did for them, who will never say "thank you", but that's ok. Let it be. Don't lend a hand if you want to be reciprocated. Help without asking or expecting something in return. Otherwise, if you help someone but later expect that same someone returns the favor, then that's not helping pals, that's called an exchange. If you want your life to have meaning, to be purposeful, it's something you can only achieve by helping others. How you are going to help, you say? Don't worry, you'll know. When most people think of the word 'help' they think of giving money. Now, if this is what you feel in your heart, then, by all means, do it. But do know that there are tons of ways of helping others. Let's say you are a financial expert. How about helping that someone with a financial plan so they can be debt free? Let's say you are a web designer. How about helping that other person get their website running and cool looking? Do you get the point? …We all have something to offer, something that may be of immense value to others.
MEANING AND PURPOSE
So, back to the meaningful and purposeful part. You didn't actually think I wasn't going to provide you with any tools on how to achieve this ?! Come on pals! I started to blog because 1.) I wanted to reach more people, connect with others, and 2.) because I do not believe in the 9 to 5 work. I like the freedom blogging offers me. Now, I'm not saying you should blog, lol. To me, blogging is a passion. What you do need to know is there are others ways to gain financial freedom other than the typical 9 to 5 job. Ellen Goodman once said: "Normal is getting dressed in clothes that you buy for work and driving through traffic in a car that you are still paying for – in order to get to the job you need to pay for the clothes and the car, and the house you leave vacant all day so you can afford to live in it." See what I mean? If you identified with this last quote, then do read on.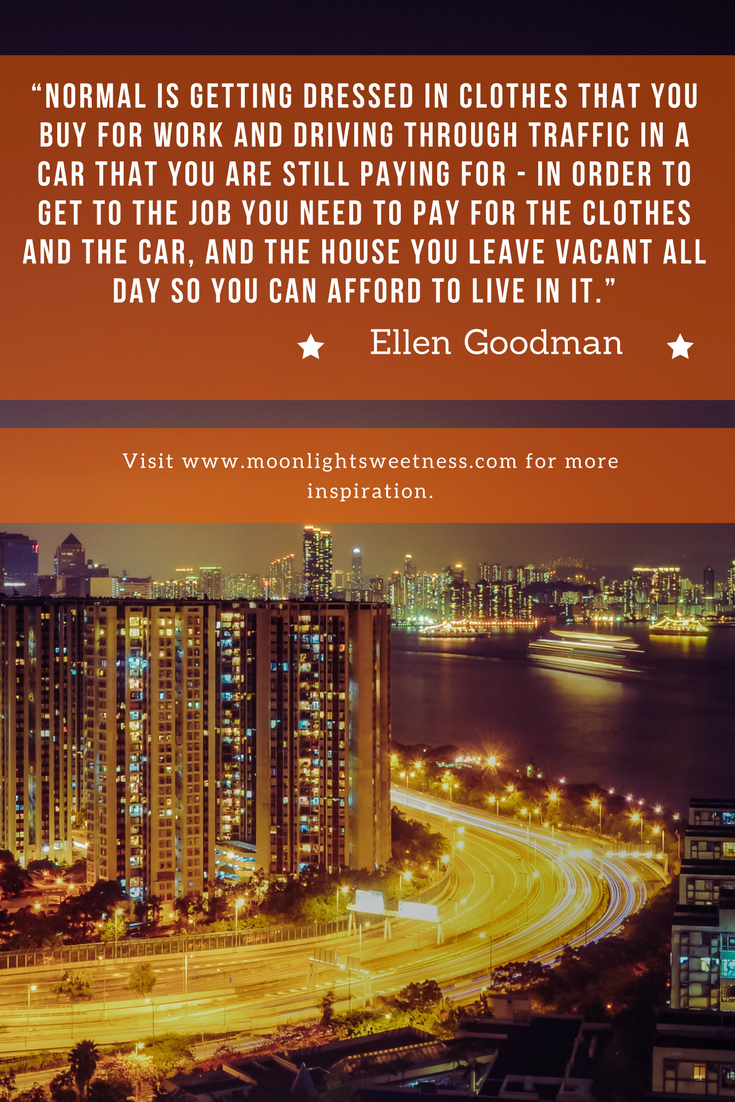 I have a friend, Rodrigo; as a result of his many adventures in life, he drastically improved in every possible way. He now has financial freedom and a clearly articulated purpose. He learned that if you trust in God you can step into the full potential of who you are as a human being. He feels successful and has everything he has searched for and a personal level of satisfaction beyond what he thought possible. What's the next step? And this I quote from his site:
"Purpose by itself is not a specific destination in time or space, but rather a state of being in which you are walking the path you were created to walk. Purpose by itself cannot be self-serving and cannot be articulated by our selfish desires but by the ability to love and consider others as more important than yourself. I believe our true purpose in life is to give our lives away to others, and that we receive happiness and meaningfulness in return. I now live to serve, and this brings me great fulfillment.''
Hence, he and his team came up with a wonderful tool to help you achieve financial independence + purpose and self-realization + spirituality and relationship.  The project *take notes*: LIFE OF MEANING (https://www.lifeofmeaning.com/), an online learning platform to teach anyone with an internet connection how to find meaning and purpose in their own lives.  They teach you how to find the meaning of your life (free of charge). Who doesn't like free stuff? (I know you raised your hand 😉 ).

This new platform will be focused on three main courses, which can be taken together or independently from each other. Each part is divided into easy-to-follow steps so that they can be taken at any speed you want and anywhere you want. All you have to do is go to LIFE OF MEANING and get started. Remember, it's completely free of charge (and no, there are no affiliate links on this or sponsored posts).
So, before I wrap it up, please know and understand that YOU CAN live a meaningful life, YOU CAN have a fulfilling life and there is another way other than the 9 to 5 job. Start creating this dream today and make it happen.
As always, I´d love to know your comments, so make sure you drop them down below! 👇🏻
Do you work from 9 to 5? Did you quit your job recently? Are you pursuing the life of your dreams? Let me know your thoughts, lovelies!
Cheers! 🙂
Disclaimer: This platform is being built on principles of faith, but you DO NOT need to be a Christian or share the same beliefs in order to participate. No part is mandatory, nothing is forced and everyone is welcome.