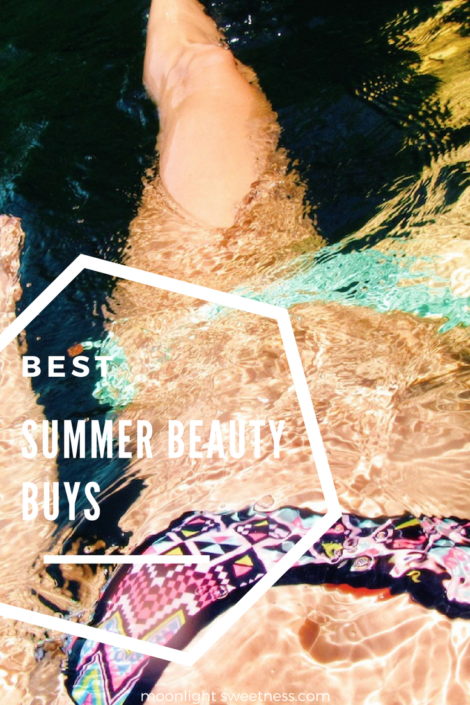 *In the spirit of full disclosure, this post may contain affiliate links. Please note that when you click links and purchase items, in most (not all) cases I will receive a referral commission. You will not pay more when buying a product through my link. In fact, I oftentimes am able to negotiate a lower rate (or bonuses) not available elsewhere. I only recommend products & systems that I use and love myself, so I know you'll be in good hands.
I don´t know about you, but I already started the countdown for Summer. Although I´m certainly not a huge fan of heat-melting weather, I rather be prepared than sorry. Since I don´t possess (yet) the power of manipulating the weather to my liking (thank goodness I can´t do that for your sake, lol), I figure prepping for Summer is a much better idea (make sure you check these other ideas to have glowing skin). So, without further ado, here are the best Summer beauty buys for this season.
1. Melt-Proof Yo´Makeup

It´s inevitable. You will sweat during Summer days…maybe not if you live in northern Alaska (don´t get me wrong, I love Alaska), but chances are you´ll sweat. And for this same reason, you need to wear something that will keep your makeup in place, no matter what. No woman on this Earth likes cakey makeup…Thanks, Tatcha! Tatcha´s non-greasy formula reduces the appearance of pores as is perfect as a primer for makeup. This lightweight sunscreen provides powerful broad-spectrum SPF 35 protection from UVA and UVB rays. Silk extract leaves your skin feeling silky-smooth, Japanese wild rose tightens pores and smooths skin tone, and loquat leaf extract offers a rich source of antioxidants to protect and calm skin.  Perfect as a primer for makeup without leaving a chalky texture. Plus, it is formulated without mineral oil, synthetic color, synthetic fragrances, sulfate detergents, parabens, PEGs, PPGs, urea, DEA, TEA or phthalates. A heck of a Summer beauty buy! Now you can stroll confidently and not have to worry about getting your makeup ruined!
2. Hello Spotless Skin

I don´t like it when I laugh or smile, and then my concealer further reveals my crow´s feet around my eyes. This concealer is going to become one of your best pals in Summer. This flexible, full-coverage concealer moves with your face without cracking or flaking to conceal imperfections, combat dark circles, and minimize the appearance of fine lines and wrinkles. Yeah, it bends with skin! Extra points for that! On top of that, the hydrating formula incorporates blue lotus to moisturize, while chamomile calms skin.  You can literally laugh your ´tushy´off (not going to use the ¨a¨ word here) and not give a hoot about getting those nasty creases.
3. Get Your Summer Glow On

I mean, Summer equals glow. There´s no denying it. So, get that goddess glow with this liquid highlighter. This light-reflecting liquid highlighter builds from sheer to intense. It's infused with ultra-concentrated pigments and pearls that are suspended in the hybrid, gel-cream formula. You can blend it with your liquid foundation or wear it alone for natural-looking, lit radiance. Infused with rosewater, it slips softly onto skin and locks in hydration. Oh,  it´s oil-free and suitable for all skin tones. My, my, goddess glow, here we go!
4. Show-Stopping Eyes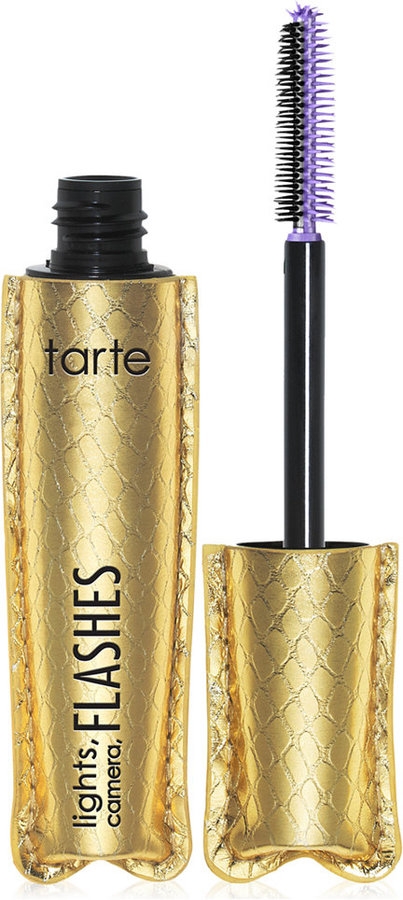 No look is complete without mascara. Seriously, if you want to skip all makeup steps (please don´t skip the SPF step though) by all means go for it, but don´t skip the mascara. It´s just amazing how mascara alone makes your whole face pop, in a good way, of course. It brings life to your eyes. Ok, that said (I´m using that phrase a lot, I need to learn a new one, lol), this amped up, ultra-black mascara lengthens, curls and magnifies lashes for an intensified look. Show-stopping I´d say.  Powered by Tarte's proprietary triple black complex, this long wear, vitamin-infused formula emphasizes length and volume while conditioning lashes for a dramatic look that won't dry out, flake or budge. And best of all, it is formulated without  parabens, mineral oil, phthalates, triclosan, sodium lauryl sulfate, and gluten. Lights, camera, flashes!
5. Hey There Babe!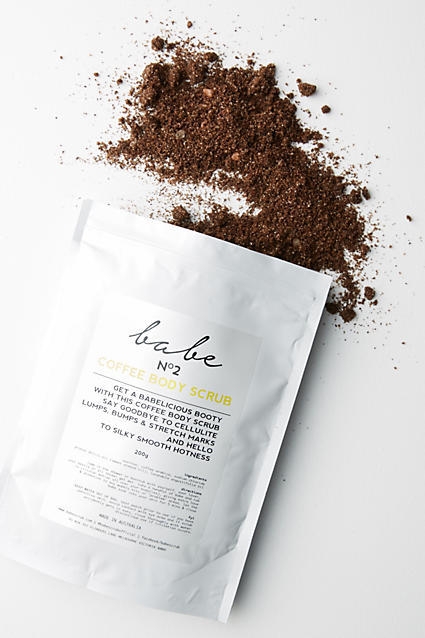 Looking to get all babelicious this Summer?… I hope your answer to that was ¨No, I´m already a babe, thank you!¨ But us babes need to take care of our babelicious corps, you know. It doesn´t happen by whipping a magic wand. This Babe coffee body scrub offers a blend of natural ingredients that dissolve as they exfoliate and rejuvenate skin. Treat your skin with a skin care luxury from the Melbourne-based brand (please take to me Australia!) that formulates this scrub to get rid of dullness, improve skin´s elasticity, diminish the look of cellulite and improve circulation. This is one of those Summer beauty buys that will become an addiction. Hey there, Summer babes!
6. Runway-Worthy Hair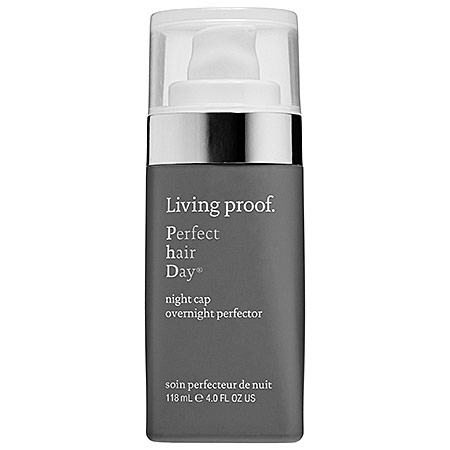 Rumor has it, Jennifer Aniston uses this consistently to get that silky, smooth hair. I mean, it makes sense, given the fact she partially owns the brand (Living Proof). Sometimes, one should take advice from the A-listers, and this is one of them. This easy-to-use solution gives you one week of shiny, vibrant, and more manageable hair overnight. Apply it before bed (to dry or damp hair), go to sleep, and wake up with: Shiny hair for days. Their patented Healthy Hair Molecule (OFPMA) combined with long-lasting cuticle sealing technology helps smooth the cuticle and reduce pigment loss. This results in more manageable hair. Amino acids condition and protect against your daily styling habits and other environmental assaults.
Get Summer Vibin´
So, now that you know what to use and be Summer ready, there´s one thing I need to ask you, a very important one: WEAR SUNSCREEN!!!!! And yeah, I said that in a loud voice, lol. You can click here for anti-aging tips and why you should wear sunscreen, always. Please leave your comments below and tell me what´s your favorite thing about Summer? Until next time, Cheer y´all! 🙂
Shop My Summer Beauty Must-Haves: