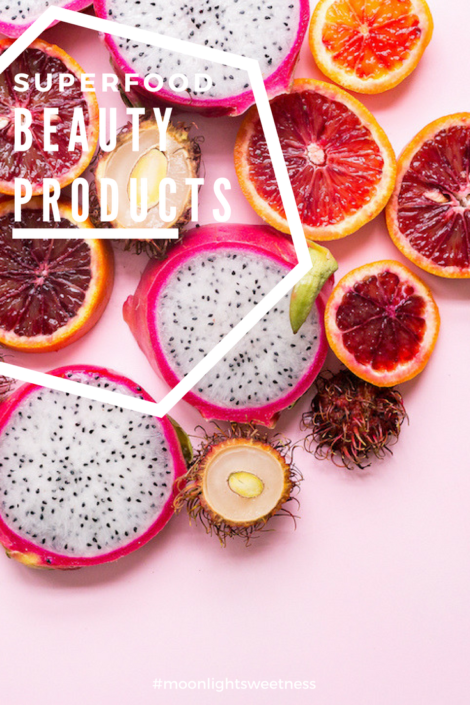 *In the spirit of full disclosure, this post may contain affiliate links. Please note that when you click links and purchase items, in most (not all) cases I will receive a referral commission. You will not pay more when buying a product through my link. In fact, I oftentimes am able to negotiate a lower rate (or bonuses) not available elsewhere. I only recommend products & systems that I use and love myself, so I know you'll be in good hands.
You´ve heard about superfoods, right? Superfoods are nutrient-rich foods considered to be especially beneficial for health and well-being. Superfoods are rich in antioxidants (such as beta-carotene, vitamins A, C, E, flavonoids, and selenium) and omega-3 fatty acids. These antioxidants provide protection against free radicals.
Superfoods
Although the ¨super¨ is still debatable, there is no doubt that these type of foods provide great nutrients and aid in a heart-healthy diet. After all, a healthy diet is always going to be recommendable. Take a look at the most popular ¨superfoods¨:
Blueberries
Kale
Açaí berry
Goji berries
Spinach
Walnuts
Avocado
Matcha powder
Aloe
Salmon
Collard greens
Olive oil/olives
Strawberries
Kiwi
Chia seeds
Cranberries
Raspberries
Broccoli
Blackberries
Asparagus
Sunflower seeds
Greek yogurt
And the list goes on (you can check more superfoods here)…Ok, so that said, besides eating superfoods, there are a number of beauty products that contain superfoods and give your skin incredible antioxidant and anti-aging benefits. Here are a few of my favorites: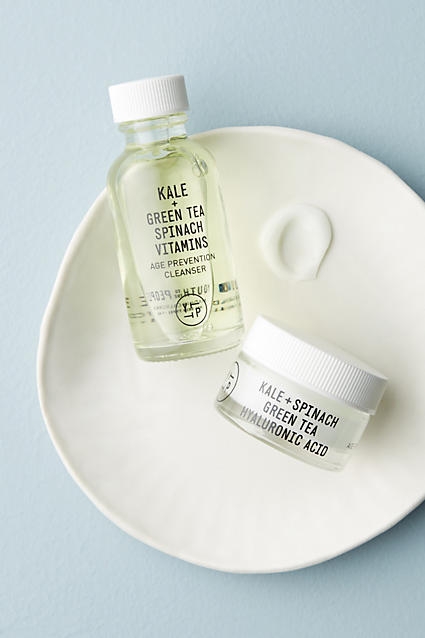 Youth To The People offers wholesome, farm-to-vanity elixirs that work wonders on your skin. Each vegan formula – crafted in California – harnesses the anti- aging power of superfoods like spinach, kale and green tea. The Cleanser is nutrient-rich, antioxidant-packed cleanser that balances, purifies and removes daily dirt and toxins. It protects from damaging free radicals and environmental stressors and guarantees a youthful, fresh-faced glow.
The Cream is a hyaluronic acid-infused moisturizer that restores, rejuvenates and conditions skin. It's light, whipped texture is quick absorbing, delivering antioxidants and phytonutrients to protect against free radicals, environmental stresses, and redness, while crosslinked hyaluronic acid hydrates and locks in your skin's natural moisture.
The benefits of its leafy greens
Kale: filled with powerful antioxidants, high in Vitamin K Vitamin C, and Vitamin A, anti-inflammatory.
Spinach: high in antioxidants, high in Vitamin A, Vitamin C, Vitamin E, and Vitamin K.
Green Tea: loaded with antioxidants, high in catechins (inhibit the growth of bacteria), high in polyphenols which neutralize harmful free radicals.
Ok, I´m not going to leave you hanging and not tell you about the benefits (skin benefits at least) of the mentioned vitamins…I believe an informed consumer makes wise choices, so here it is:
Vitamins and its skin benefits
Vitamin A encourages healthy skin cell production. Retinal, retinol and retinoic acid are important to cell production and growth. Vitamin A also stimulates fibroblasts—the cells responsible for developing tissue that keeps skin firm and healthy—in the deep layers of your skin. ["The Skin Benefits of Vitamin A". Canyon Ranch. 2017. Web]
Vitamin C (ascorbic acid) contains antioxidant properties. It contributes to photoprotection and decreases photodamage since it protects against free radicals. Besides its ability to maintain healthier skin since it stimulates collagen (what gives skin its firmness and strength) production,  Vitamin C also aids in boosting your immune system [more on Vitamin C on this post].
Vitamin E is an antioxidant that prevents the signs of aging and neutralizes free radicals. It also absorbs UVB light—the nasty spectrum of sunlight that's responsible for burning and aging skin. Research shows that Vitamin E together with Vitamin C may increase the amount of time it takes SPF-free skin to burn, so it has a protective effect (that doesn't mean you can forget your sunscreen). Vitamin E also helps keep skin hydrated and calm as it protects cell membranes, which form a barrier around cells to keep them healthy and hydrated; it indirectly helps skin stay moisturized and supple, and fights inflammation. ["The Skin Benefits of Vitamin E". Canyon Ranch. 2017. Web]
Vitamin K assists the skin to heal faster. This vitamin helps even out skin tone and boost moisture. ["Top Vitamin K Benefits for Skin & Body". SkinKissable. 2016. Web]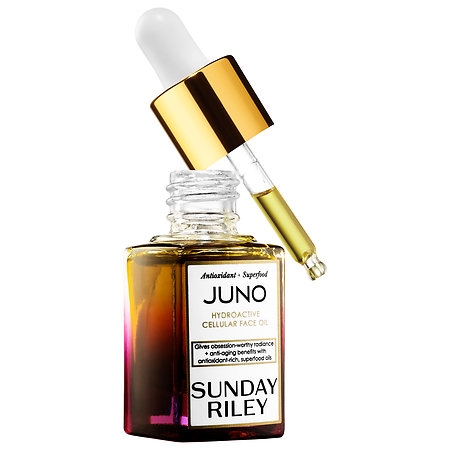 Sunday Riley is a line of layer-able formulas that unite the most advanced breakthroughs in cosmetic science with pure, potent botanicals. Formulated with a botanically active blend of a cold-pressed powerhouse of superfood seed oils, this potent dry oil is brimming with natural retinol, vitamin C, amino acids, and anti-oxidants. It leaves skin hydrated, protected and soft and can be used in conjunction with your moisturizer or foundation.
Now, now…there's no reason to fear face oils, or at least, dry oils. Fear not if you have acne prone skin. Dry oils are high in linoleic acid and low in oleic acid (acne prone skin is usually low in linoleic acid and high in oleic acid) so it's ok to use them for that type of skin. [You can read more about how I use the Juno Face Oil here].
Key ingredients and its benefits
Blueberry Seed Oil: Contains high antioxidant levels, Vitamin E, and Omega 3. It contains anti-aging and antioxidant properties. Blueberry seed oil contains moisture-regulating nutrients that boost the elasticity of the skin, helps diminish the look of scars and helps reduce the appearance of fine lines and wrinkles.
Cranberry Seed Oil: Rich in Vitamins A, C, E, and K; contains the perfect balance of Omegas 3, 6, and 9. Cranberry seed oil is rich in tocotrienols and tocopherols- These are forms of vitamin E that act as strong antioxidants, protecting the skin from environmental stressors. They also work as natural preservatives. Cranberry also contains omega-3, omega-6, and omega-9 essential fatty acids, the only oil with a natural ratio of the three. ["Cranberry Seed Oil for Skin, the Super-Absorbing, Moisturizing Antioxidant". Annmarie.2015. Web]
Red Raspberry Seed Oil: Provides soothing and calming properties; when used in conjunction with sunscreen, helps support natural UV protection. Red raspberry seed oil is packed with Vitamin E, a potent antioxidant that reduces skin damage. This oil also aids in repairing damaged cells since it contains carotenoids (a powerful antioxidant) and contains anti-inflammatory properties.
Broccoli Seed Oil: Rich in Vitamin A and Erucic Acid (an Omega 9 oil). Broccoli is a natural source of retinol (Vitamin A) which acts as a natural exfoliator. So I don't end repeating myself too much, you can scroll up a bit and read more about the benefits of Vitamin A.
Ok, now it's time for a speed lesson on Omega 3, 6 and 9 and what they do for your skin ( I will only talk about skin benefits here): 
Omega 3:  helps the skin retain moisture, regulate oil production, and maintain elasticity.
Omega 6: nourishes and protects the skin, and reduces scaling on your skin.
Omega 9: has anti-inflammatory and skin-softening properties.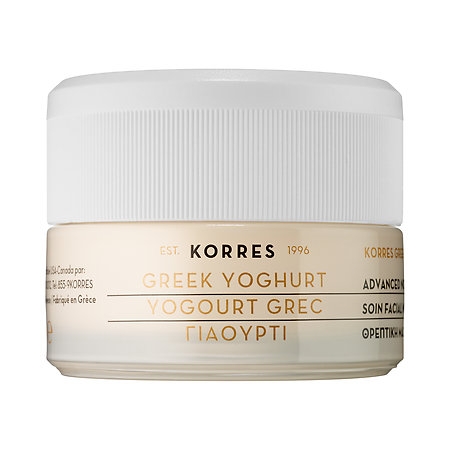 A traditional Greek remedy to soothe skin, moisturizing Greek yogurt provides a natural source of proteins, minerals, and vitamins to instantly nourish stressed, dry skin. This ultra-hydrating facial-in-a-jar contains a Greek yogurt concentrate with two and a half times the protein content of regular yogurt and works overnight to provide skin with intense, long-term moisturization and nourishment to create a smooth, even complexion.
This sleeping facial is a weightless soufflé powered by supercharged proteins that melt into the skin and works overnight for intense, immediate moisturization. Wake up to more moisturized, refreshed skin. With its regular use, you will notice improvements in skin texture. And please, don't eat it 😛 .
Greek yogurt skin benefits
The lactic acid in yogurt helps dissolve dead skin cells and tighten pores.  By eliminating dead skin cells, it helps to create a natural glow and prevent breakouts and helps diminish the appearance of fine lines and wrinkles.  This superfood also helps moisturize skin, fight acne, prevent premature aging, relieve sunburn, and reduce discoloration. ["5 Benefits of a Yogurt Face Mask for Gorgeous, Glowing Skin". Organic Authority. 2016. Web]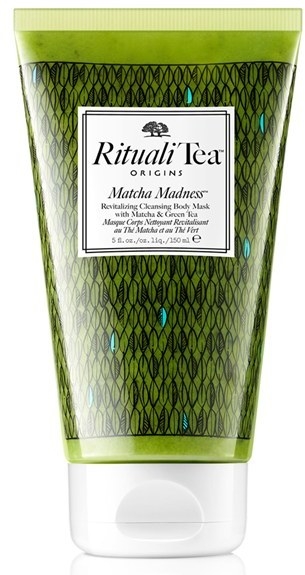 This
Matcha Madness body mask
is infused with antioxidant-rich matcha and green tea. It helps purify and revitalize to leave your skin soft, smooth and perfectly polished. This
body mask  
transforms with water into a creamy exfoliating scrub with a cleansing lather. Think, luxurious shower time 🙂
Benefits of Matcha: Matcha is naturally high in antioxidants which fight the negative effects of UV radiation. It is also a powerful detoxifier capable of naturally removing heavy metals and chemical toxins from the body. Matcha also contains a potent antioxidant called EGCG (epigallocatechin gallate, a type of catechin), that reduces inflammation and evens skin tone, and improves skin's elasticity.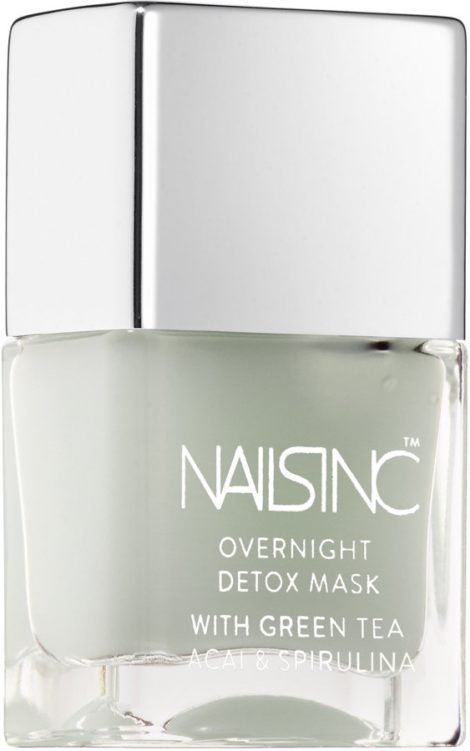 So, as you can notice, there are a number of "superfood" beauty products for your face and body. So it would be only appropriate to have some for your nails, right? I mean, let's do some math (nothing complicated I swear)…How many manicures have you had in the past 2 years? So yeah, nails need some detoxifying as well.
This NAILS INC. "POLISH" is an overnight nail treatment mask infused with powerful antioxidants to repair and regenerate nails. The Overnight Detox Mask is infused with green tea, açaí berry, and spirulina; all powerful antioxidants to encourage healthy nail growth. This hydrating formula is enriched with powerful antioxidant actives and is perfect for restoring highly damaged nails. The easy-to-apply mask is perfect for restoring nails in between gel manicures.
 Ingredient's benefits
Green tea: inhibits the growth of bacteria and helps eliminate the yellowing dyes in nails caused by frequent use of nail polishes.
Açaí berry: improves the appearance of nails and it is rich in  Vitamins A, C, E and B, folic acid and zinc. Acts as a powerful antioxidant.
Spirulina: a blue-green algae, rich in minerals like iron, helps fight inflammation and acts as a powerful detoxifier since it contains chlorophyll (what gives plants its green pigment). Chlorophyll helps eliminate heavy metals and toxins.
JUST SO YOU KNOW…
There are many "superfood" beauty products on the market but these are some of my favorites. Always keep in mind that beauty starts from the inside, so it's important to have a healthy and balanced diet. And obviously, incorporate superfoods into your diet for an added beauty benefit 🙂 .
As always, I'd love to know your comments and tell me what is your ultimate favorite 'superfood'? (mine is açaí, total sucker for it). 🙂
Until next time! Cheers y'all!