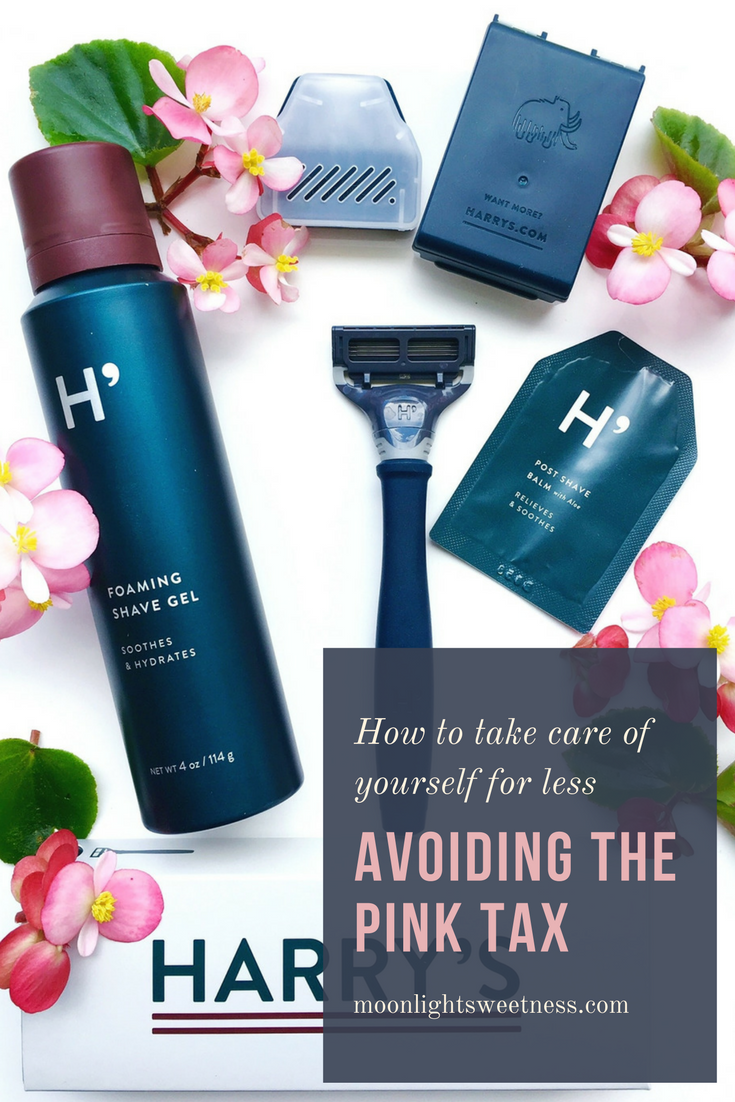 Ok, lovelies…you know how passionate I am about beauty buys. But what I don't like is getting charged more just because it's in the "women's" category. I like to take care for less. Beauty for less, if you will. Enter the "pink tax". Hateful as it is, most women's beauty items have this tax. Here's a hack to take care of yourself for less and avoid the pink tax. You're welcome 🙂
A Little Lesson on the Infamous PINK TAX
The "pink tax" refers to gender-based pricing. You've probably heard about the "gender pay gap",  where a woman with median earnings working full time, year-round earns only 80 percent of what her male counterpart earns.
However, it is less well known that women often pay substantially more than men for similar goods and services. Common products and services marketed to women, ranging from razors and soaps to dry cleaning, often cost more than similar products marketed to men.
Manufacturers and retailers may claim that the price difference is due to higher costs for producing women's products or providing services for women, but there is a great deal of evidence that there are significant price differences for practically identical products. In some cases, the only difference is the color. This markup has become known as the "pink tax." ["The Pink Tax.How Gender-Based Pricing Hurts Women's Buying Power." U.S. Senate. Dec.2016. Web].
The rate of occurrence with which women find themselves paying higher prices for gender-specific goods and services effectively becomes a tax on being a woman.
Now sing with me:
Who run the world? Girls! 
Who run the world? Girls! 
Who run the world? Girls! 
I had to throw in a little Beyoncé! I mean, C'mon! Although, when it comes to gender-specific goods, this chorus might not be entirely accurate …Ok, so back to the nasty "pink tax". Now that you know what the hideous pink tax is, it's time to introduce you to a brand that is revolutionizing this area. Enter Harry's.
Ladies, I ought to present you: HARRY'S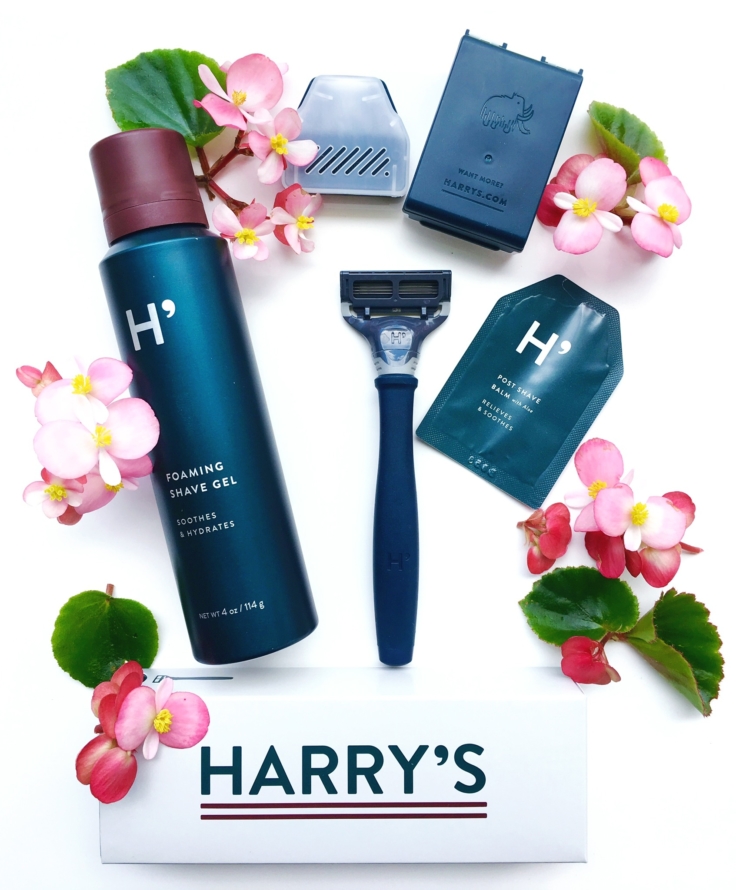 Harry's is a New York-based company that manufactures high-quality shaving equipment via online. They believe in not having to buy an overpriced razor ever again without sacrificing quality. This kick-ass company owns a German factory to ensure quality. Their team in Germany has been grinding high-grade steel into some of the world's sharpest blades since 1920. Today, more than 600 German engineers, designers, craftsmen, and production workers build and operate sophisticated, custom equipment that produces millions of precision blades every year.
I mean, we're talking about German engineering in their blades and razors…think of it as the Mercedez Benz Maybach S600 of razors but without the high price tag. 😉
I don't believe anyone should pay more than what's fair for shaving items, and at Harry's, they strongly believe in this. Why create gender-based products when you can create one, high-quality product that works exceptionally well for both men and women? Exactly…that's Harry's thinking. Sayonara pink tax! Or should I say "AUF WIEDERHESEN! "
A Closer Look into Harry's
I tried the Truman set (my razor is in Nautilus Blue 😊) which sells for $15 on their site. The set includes:
-A blue razor
-2 replacement blades
-A travel clip
-Foaming gel with Aloe
(I also got a sample of the Post Shave Balm, which I loved and wished it included a bigger sample, lol) And let me tell ya', the shave you're going to get from Harry's is a super close one. I've been shaving for over 15 years now (Ok, maybe it was a bad idea to do the math on that cuz now I feel old 🙈😂) and I can attest that for the FIRST time in my shaving lifetime, I got no razor bumps. None. Zero. Niente. Nada. Plus, the shave is so close, I only have to shave every 3 days with Harry's!!! Three days!!! Normally, I have to shave every day, sometimes every other day. But for a shave to last up to 3 days?! First time ever!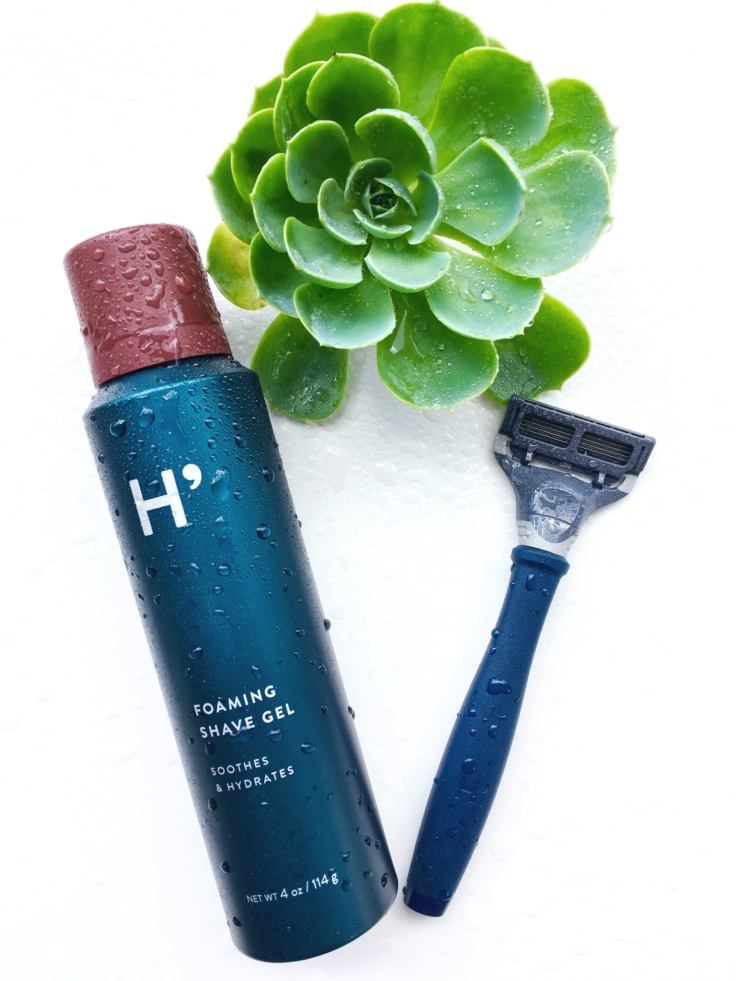 So here are some facts you should definitely know about Harry's:
A five-blade cartridge evenly distributes pressure over the skin ensuring a quality shave and follows with a lubricating strip for a smooth finish. Each blade is in the Gothic Arch shape which is strong at the base and sharp at the tip ensuring durability. Aka, a really close shave!
Harry's razor handles (Truman & Winston) are made with a weighted core and an ergonomic shape that is designed to maximize comfort in the hand and optimize control while shaving. You don't have to worry about your razor slipping off your hands and getting cut.
To sum it up: 5 German blades. Flex hinge. Lubricating strip. Precision trimmer = Perfection in every shave
So, by now, you probably already know that I have very, very sensitive skin (if you haven't read my other beauty posts, click here). It was such a delightful experience to be able to shave and not experience any razor bumps or burning after-shave sensation. Their Foaming Shave Gel with Aloe is just perfect for sensitive skins, or any skin type, for that matter.
I cannot stress enough how close the shave is with Harry's Truman razor! You can expect a super smooth and luxurious shave. For real, I'm obsessed (can you tell?🙈). Like, I want to shave every day, but since the shave is so close, I don't even need to 😌.
The Post Shave Balms cools without a  burning feel to it. It really does soothe your skin and reduces redness (think sexy legs 😉). This balm contains natural ingredients like aloe and cucumber, which moisturize and leave you feeling cool and refreshed after you shave. And yes, Harry's is my this month's beauty obsession. This is taking care of yourself for less Y'all! What's not to love about that?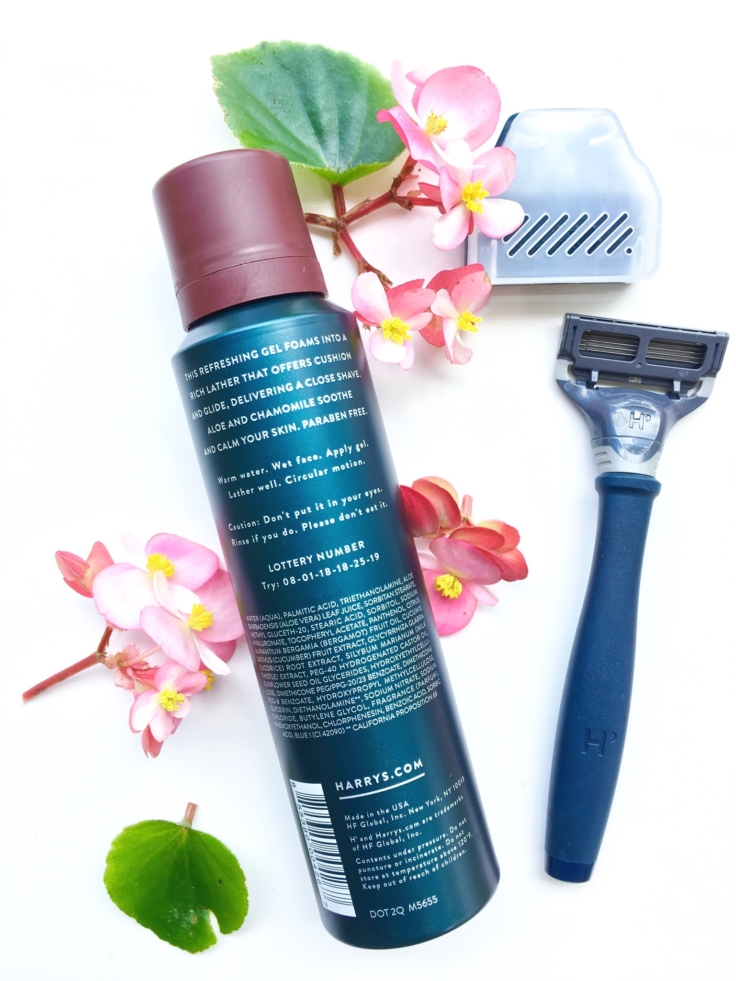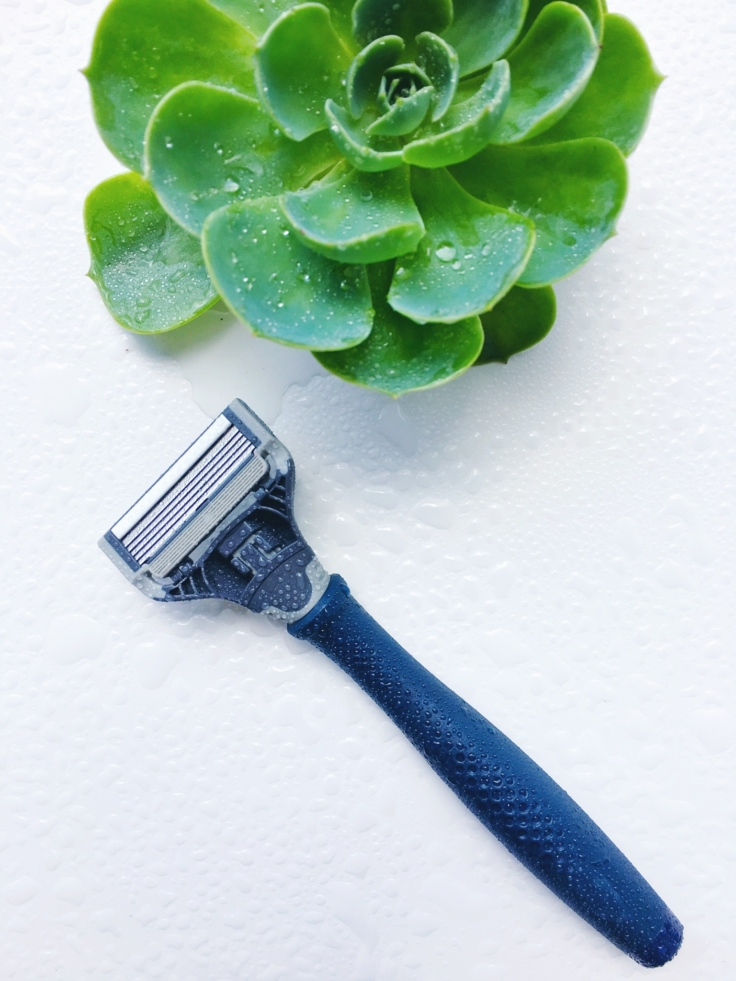 Give Harry's A Try for Free! Yes, Free!
First of all, I need to warn you: You will be seriously hooked after the trial. Can't say I didn't warn you😜.
Ok, so Harry's has a shave club free trial option. You get a Truman razor handle and blade, travel foaming shave gel, and travel blade cover for free! You just have to cover $3 for shipping. It's a $13 trial set so it ends up being a terrific value! Click here and start your Harry's free trial ASAP! You can thank me later 🙂
Make sure you let me know how hooked you are on Harry's after the trial 🤗
Now tell me, what are your thoughts on the "pink tax"? Let me know in the comments below.
Cheers! 🙂
*This post is in collaboration with HARRY'S. As always, all views and opinions expressed are my own.