Follow my blog with Bloglovin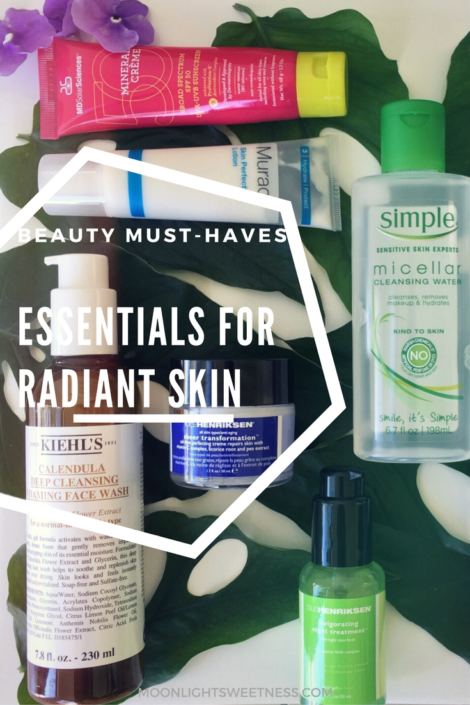 A couple of weeks ago, I went to see my dermatologist. I was freaking out about a dark spot on my arm and I was panicking for no good reason. My doctor just smiled and said "It is completely normal, nothing to worry about. Just keep using sunscreen." Phew!!!… But then, she takes a closer look at my face, stares at it for about 20 seconds, smiles and says "Darling, what is your secret? What do you do to keep such a fair complexion?" I swear, I started doing backflips, loop jumps and layback spins in my head from so much excitement (note that I can't even skate in 4 wheel roller skates and much less, do a proper forward roll, but my excitement was so big, I actually pictured myself doing those moves, lol).
Actually, for a few seconds, I was stunned and wondered why my dermatologist was asking me such a thing. I mean, she is my go-to beauty expert. Then, as I came back to my senses and quit the whole gymnast/figure skating imaginary thing, I said to myself "I must be doing something right". So, as you can probably guess, I told my doctor all my skincare routines and obviously, I will be telling you too! I do have to confess, my Mom made wear sunscreen since I was 13 years old and hated it, but boy has it paid off! I do take care of my face, I'm not going to deny that,  and I do lots of research before buying a product.
Morning Routine
Once I manage to get out of bed (yes, it takes me between 10 to 20 minutes to actually get out of bed and not be moody because the alarm just went off), the first thing I do is give myself a proper face wash. I'm a huge fan of Clarisonic for this. Ever since I started using it (which was 3 years ago) I noticed no more breakouts and significantly smaller pores. It really cleans without irritating skin.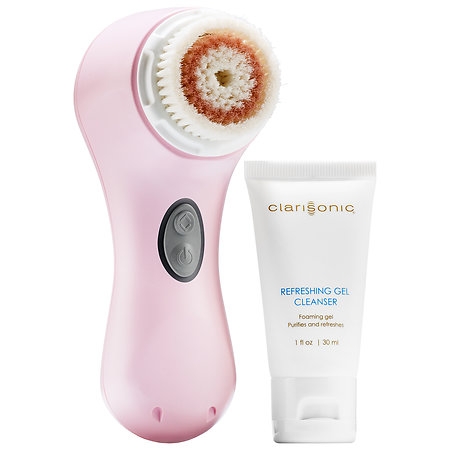 This is what I cleanse with; I apply a pea-sized amount in the middle of my Clarisonic brush. It really works wonders since I have very sensitive skin. Also, it is soap free. Now, don't get discouraged because there's no soap in it.  It does a provide a deep clean and you don't risk over-drying your face due to harsh chemicals.

Best toner ever. I like to use the for two main reasons: It does what it promises and it's cheap. This toner cleanses, removes any makeup and/or dirt and hydrates skin.

This goes all over my face and once it dries (it dries almost instantly), I apply my eye cream. This serum brightens skin, improves discolorations and unifies your skin tone.

This is the only eye cream I've noticed that actually reduces my dark under-eye circles (a raccoon and I have a lot in common if you know what I mean). Also, it helps me with fine lines and wrinkles (I have crow's feet and it is most noticeable when I smile). It hydrates the eye area, without leaving it greasy and it is excellent for pre-makeup application.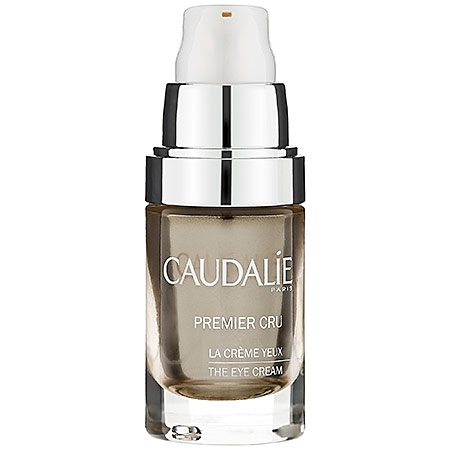 By far, my favorite daily moisturizer.  It absorbs quickly, leaves a matte skin texture and helps with my shiny T-Zone area.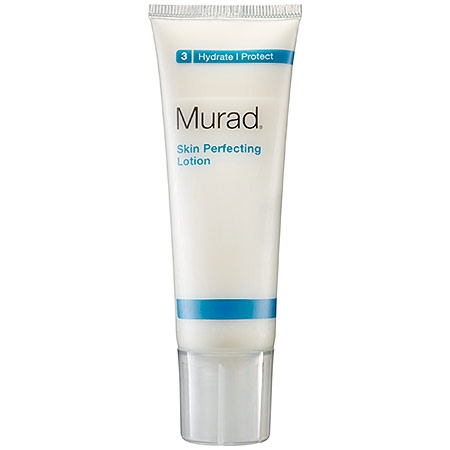 This sunscreen protects me from the sun and it's 80 minutes water resistant, plus, it contains ProVention-R,  an antioxidant complex. After this last but very important step, I'm all set for applying my make-up (if I feel like applying makeup that is). *A little advice…Always wear sunscreen, even if you won't go outside your house, even if it's cloudy outdoors. The sun's damaging rays will still reach you, so, wear sunscreen.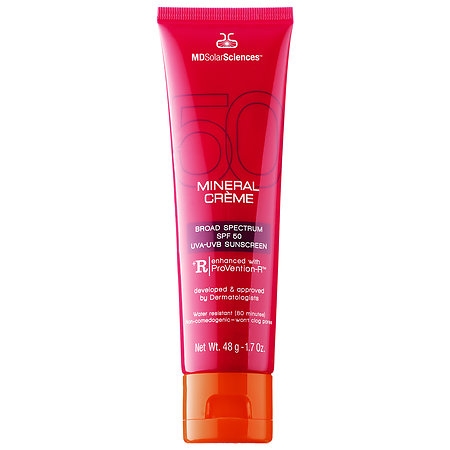 Night Routine
Yes, again. A proper face cleansing to get rid of all the accumulated dirt throughout the day.
Your skin will thank you for this. If you are using a face wash that leaves your skin reddish or makes it feel dry, then it's time to switch to a better one.
This step is guaranteed to eliminate all remaining make-up and/or dirt. Besides cleansing, it will hydrate your skin. A toner should not leave your skin feeling tight. Otherwise, it's just over-drying your skin and producing more oil than needed and that translates into more breakouts.
This product is a total skin savior. You only need 2 drops on the palm of your hand, apply it with gentle patting motions and voilá. This is the ONE product I always use before going to bed. If you're feeling a bit lazy and don't feel like doing the whole night routine, this step is a must. Your skin will thank you for it in the morning. Trust me, after 5 days of using it, you will notice a big improvement on your skin.

Remember to never neglect your eye area. A well rested and brightened eye area is what you get for using this.
This lightweight face gel seals in essential vitamins and minerals for a deeply nourished skin. It also supports natural cell turnover, improves the appearance of fine lines and wrinkles and smooths texture. Say hello to a visibly radiant and younger-looking skin in the morning. A total must. I noticed a huge difference from day 1 of using it.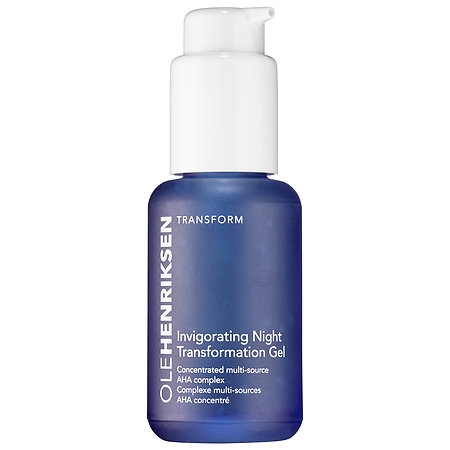 The last step yet a very important one… With a multi-fruit AHA complex, it evens skin tone and smooths the skin's texture. This is my favorite night moisturizer. Again, I noticed the improvement in my skin's appearance from using this night-time moisturizer on day 1.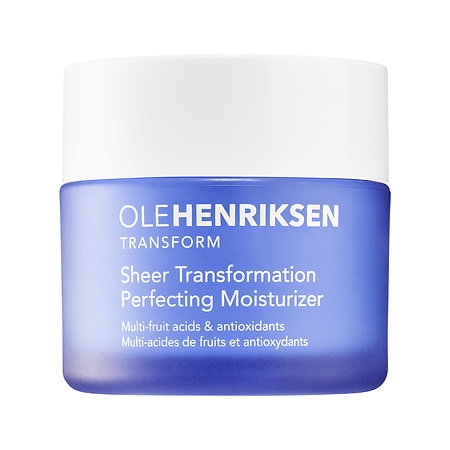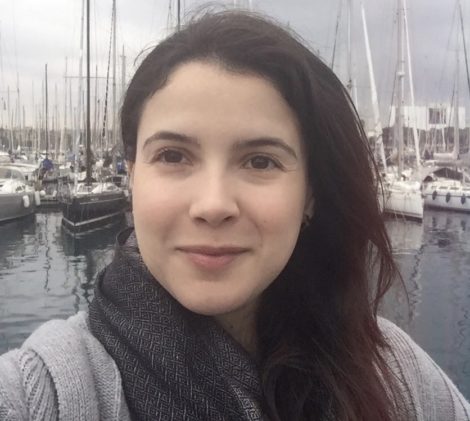 Another word of advice…use the Kiehl's Midnight Recovery Concentrate, follow with Ole Henriksen Night Treatment Gel and then apply a bit of Ole Henriksen Sheer Transformation on your neck and décolleté. It's important not to neglect this area and there's no need to spend money on specific products for this two areas. So, after following all these steps, (yes, I know, it can seem a bit daunting at first, you can also check my updated Spring routine faves and add some of those to your beauty regime and get your glow on) be ready to transform your skin. You will be thankful for such a routine every time someone tells you "You're how old?! No way, you look way younger!" There you have it, the full scoop of my daily beauty routine. What are your beauty must-haves? Let me know in the comments below 🙂 Till next time 😀
*In the spirit of full disclosure, this post may contain affiliate links. Please note that when you click links and purchase items, in most (not all) cases I will receive a referral commission. You will not pay more when buying a product through my link. In fact, I oftentimes am able to negotiate a lower rate (or bonuses) not available elsewhere. I only recommend products & systems that I use and love myself, so I know you'll be in good hands.
Shop my essentials for radiant skin: