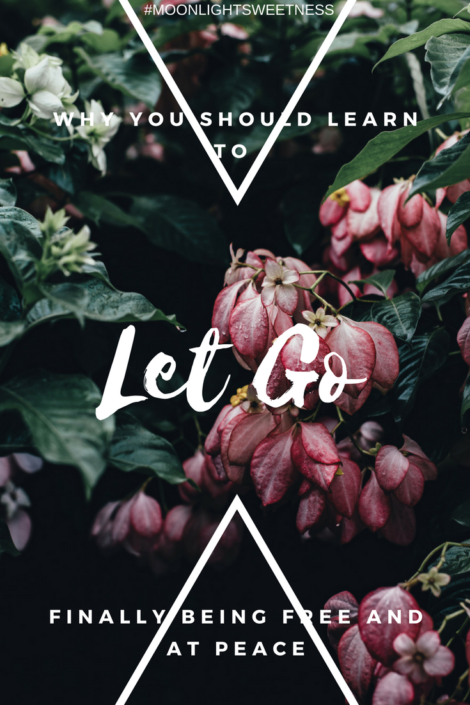 Yes, we all drag past memories, unpleasant experiences, past loves, past traumas…we tend to drag thoughts and memories that no longer serve us. They served as an experience but we end up letting them define us and become a sentence instead of just a lesson. Here are a few reasons so you fully acknowledge the importance of letting go – Just let go and be free -.
Not Letting Go Is Like Wearing Chains Tied to Your Ankles
Yup. Imagine you are trying to move forward, but each time you try to take a step forward, you feel like something pulls you back and doesn't let you move on. This is what not letting go feels like. It's something that chains you, that impedes progress. Think about it. You might be taking baby steps, which I agree is better than nothing but, have you ever thought that you could be taking bigger steps if it weren't for that specific something you refuse to let go? This something could be painful emotions, disenchantment, a toxic love or friendship, stress, negativity, anger, frustration, cynism…you name it. There are dozens, if not more, things we could and should let go. Break the chains by letting go and start moving forward at a bigger pace.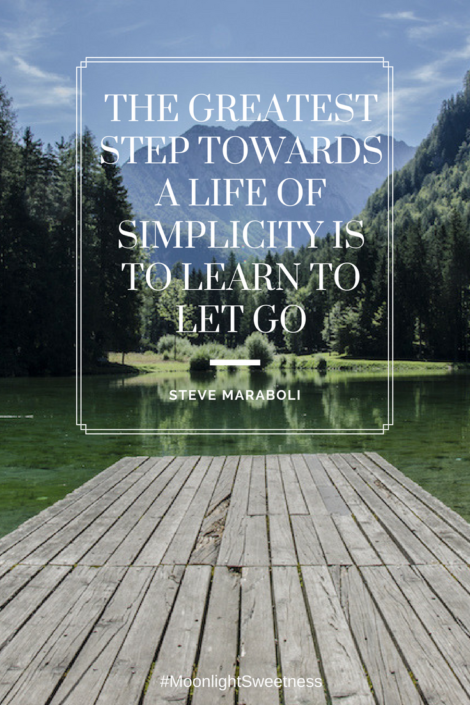 Do You Prefer Freedom or Would You Rather Be Caged?
Ask yourself: Would you rather be caged, feeling trapped or would you rather be and feel free? If your answer was "free", know that it takes steps to get there. Being free means letting go of your worries, your anger, your stress, your frustrations, your negativity, your attachment to toxic relationships (be it romantic ones or friendly relationships), your cynism, your bitterness, your constant non-healthy self-criticism, your lack of forgiveness, etc. When you let go of everything that holds you back from being free, that's when real freedom occurs. But in order to get to that awesome free place, you need to take steps and actions that will get you there. You need to let go of all the above mentioned and more. You need to identify all that is holding you back and let go. The process of letting go might sometimes be painful but holding on to all those things that keep you from moving forward, hurts even more, and does more damage. And the damage it provokes is invisible to the eye but wrecking to the soul.
Choose Peace Above All
Letting go allows you to have peace. Holding on to that which you refuse to let go only brings disturbance to your heart. It makes matters weigh more than they actually should. When you let go you no longer authorize that specific something to hold you back, to give you restless nights, to burden you. Letting go is like watching a storm at a distance and observe how it starts to dissipate and then see the rays of sunshine cut through the clouds.
Steps You Can Take to LET GO
Forgive yourself for the decisions and mistakes you have made. Stop holding it against you.
Forgive others who have faulted against you (unforgiveness causes immense bitterness).
Quit carrying burdens. Leave those to God.
Say goodbye to all bitterness in your life.
Stop dragging the past into your present. Use the past as an experience, as a lesson, don´t dwell on it.
Acknowledge where you stand at the moment with your feelings, face yourself and let go of the guilt, anger, and frustration in you.
Let GOD.
Just let go and change the course of your life. If we don´t let go, our life remains the same and are unable to move on. You do not own the past nor the future, you own the present and it´s in your hands to determine where you will lead.
Have I stressed enough the importance of letting go? Well, I know it´s not easy peasy but you can understand why it is such a big deal and how doing so positively affects your life. So, here are a few other resources to read and JUST LET GO.
As always, I´d love to hear your feedback, so don´t forget to drop your comments below. Or you can DM me at andrea@moolightsweetness.com
Cheers! 🙂