Making the most out of 24 hours in Seville
Making the most out of 24 hours in Seville
I know 24 hours seem like very little time but we all know that when we are traveling, time is precious. And there isn´t always going to be loads of time to do everything we planned for (or to do everything Pinterest advised us to do in a city. Admit it, you probably already have a board that´s named ¨Traveling in Spain¨ ). So, I recently came back from traveling Spain and you probably guessed it…yeah, I only spent 24 hours in Seville. Nonetheless, it was A-FREAKING-MAZING! People in Seville are very friendly and the place, I mean,  the architecture and ambiance of Seville are unique.
Touring Seville
First of all, take the Hop on Hop off Bus Tour (you can find more about pricing here.) This tour will show you around the highlights of Seville and you can choose where you want to hop off and take more time to visit. Make sure you print your ticket (I showed up all jolly showing my e-ticket on my iPhone only to be told it had to be printed). You take the bus at Plaza del Duque de la Victoria (it´s near El Corte Inglés, a shopping center). Due to the convenience of hopping on and off the bus, you can pretty much take all day visiting what you like while getting a pretty good grasp of life in Seville.
Lunch With A View
On top of that, for lunch, I recommend going to El Corte Inglés (the one I just mentioned above, at Plaza del Duque de la Victoria).  El Corte Inglés´s last level, where the food shops are located, has a spectacular view of Seville. Two words: Instagram worthy. You will capture great photos at this rooftop. (By the way, you can also do a bit of shopping here 🙂 ).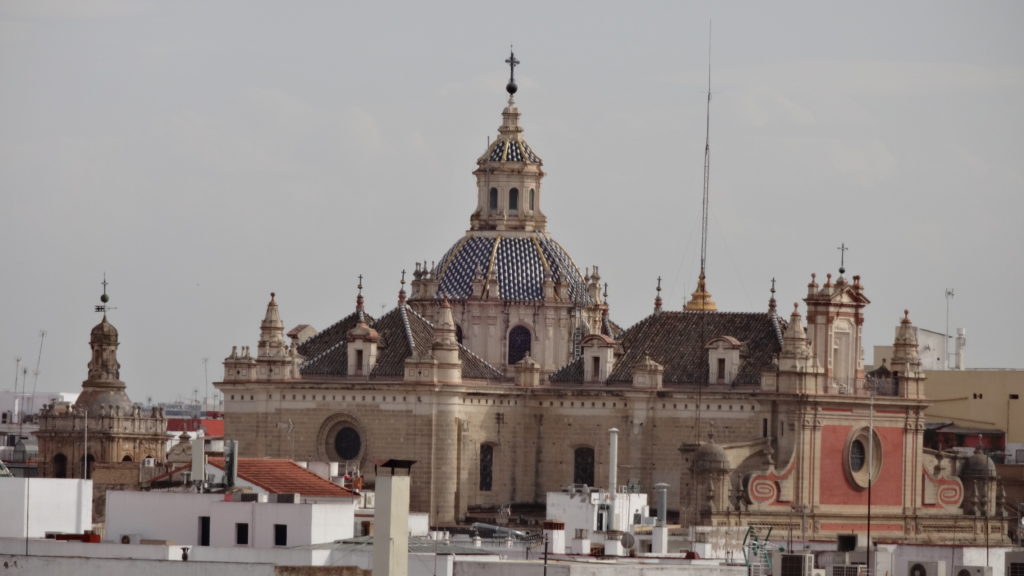 Where to Dine
Now, for dinner, don´t just go to one place. Try several places and experience different flavors. You can head to the city center and find plenty of cool bars with excellent tapas and wine. Although, bars at the city center are probably going to be packed (expect several Sevillanos watching a soccer match), the food is amazing (and cheap) and you get to have a real Seville experience. After having some tapas, head to El Gato Negro restaurant. They offer one-of-a-kind salads and main dishes with a Sevillian touch. If you´re into white wine as much as I am (I love white wine, and I especially like those with a fruity taste) order a glass of ¨El Novio Perfecto¨, which literally translates to ¨The Perfect Boyfriend¨. Once you taste it, you will understand the name perfectly! Ha!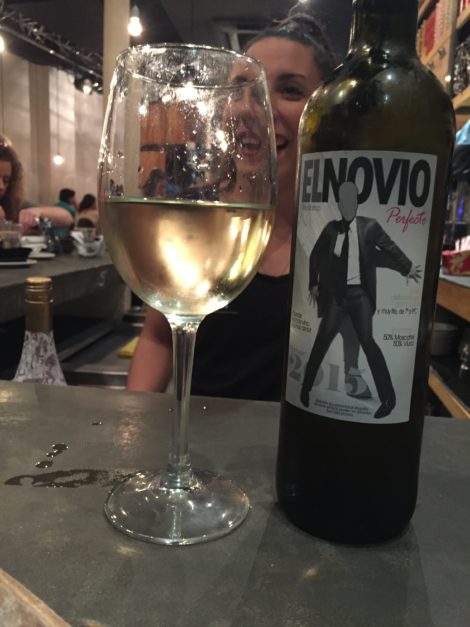 Don´t Forget About Dessert
For dessert, ask for the carrot cake. OMG! Their carrot cake is beyond amazing. It is the best I have ever tried! (and please note I am not a fan of carrot cake but this one, in particular, is just mouthwatering, can-I- have-the-recipe-please kind of thing). A glass of orange wine goes quite well with this superb desert. Yes, that´s right, orange wine. Not to be confused with orange liqueur. Orange wine is very specific to Seville and Granada. You will hardly find it anywhere else in Spain. Basically, it is grapes mixed with alcohol, aged in oak barrels with orange peel. This gives it a distinct citrusy-sweet flavor. This orange wine and El Novio Perfecto, are so far, my favorite drinks (that and gin and tonic but I won´t get into gin on this post, lol).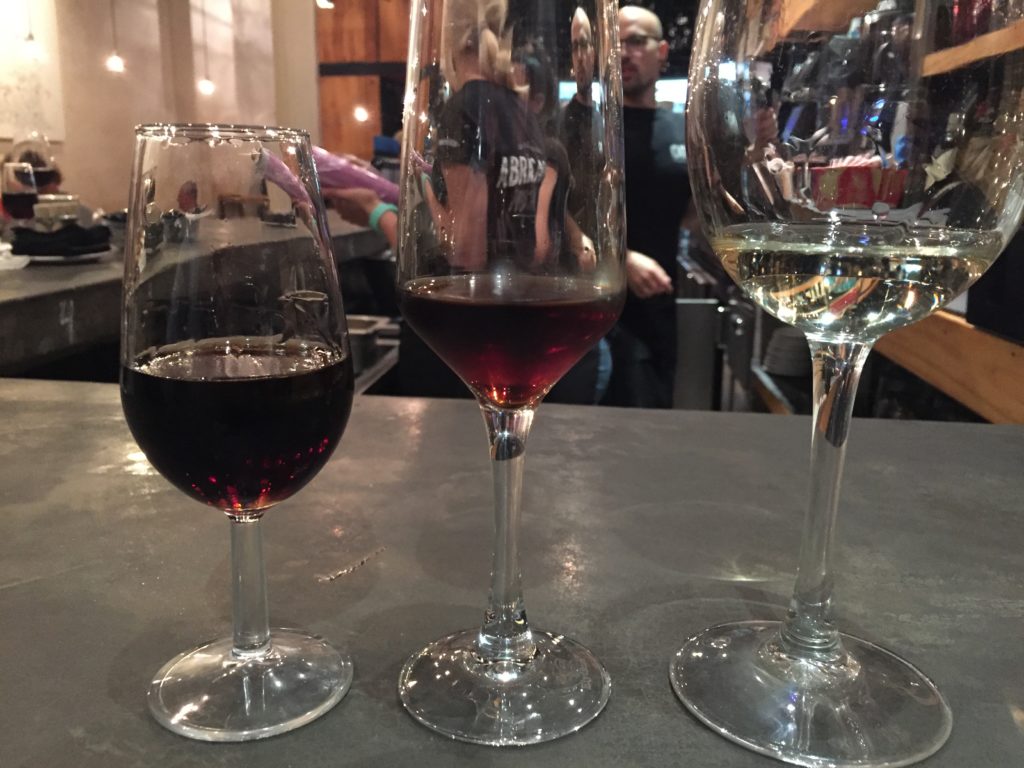 You have to Go Dancing
Finally, after having a fantastic dinner, you can head for a flamenco experience. Although there will be many shows, it is better to ask locals which one they recommend, since the really good flamenco dancers move around and don´t necessarily perform in the same location. Get ready to encounter the vibrating energy that flamenco dance exudes and well, fall in love with Seville. You will live 24 amazing hours in this marvelous city. All in all, trust me, Seville will dazzle all your senses! If you are in Spain or planning a trip to Spain, chances are you´re NOT only going to visit Seville. Make sure to check out my post on 7  unconventional (non-touristy) things to do in Madrid and plan your Spanish trip to perfection. As always, I would love to read your comments. What would you do if you only had 24 hours in Seville? Got any questions? Feel free to contact me at andrea@moonlightsweetness.com Till next time 🙂
Make sure to check my favorite items for touring Seville. Currently obsessed with those that have that undeniable flamenco vibe 😉 Shop some of my favorites:
*In the spirit of full disclosure, this post may contain an affiliate link. Please note that when you click links and purchase items, in most (not all) cases I will receive a referral commission. You will not pay more when buying a product through my link. In fact, I oftentimes am able to negotiate a lower rate (or bonuses) not available elsewhere. I only recommend products & systems that I use and love myself, so I know you'll be in good hands.