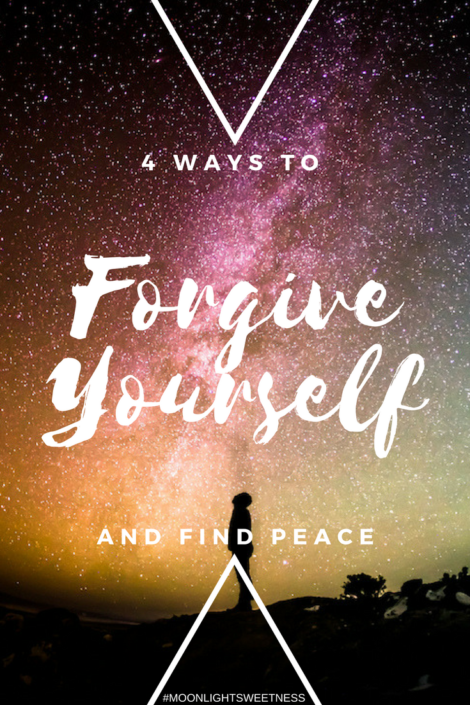 We sometimes, or perhaps, way too often, make bad decisions. Then, we have the tendency to blame someone else for the outcome or even blame it on God and say ¨God, why did you let that happen to me?¨ I know the feeling, I´ve been there. For 2 years, I kept wondering why God was allowing me to go through such a situation, heartbreaking and all. Until one day, I realized He warned me, He did let me know it wasn´t a good choice, but hey, Andrea ¨knows best¨, right? And then BOOM! A terrible decision was made and it was my fault, nobody else's. I chose not to listen to anyone, including God.
Needless to say, the outcome of making that bad decision, was indeed terrible. However, as terrible as it was, it taught me a lot. It made me a better person, it made me grow (emotionally, spiritually, economically) and making that decision, has shaped me into who I am today. Now, for me to be writing about this and see the positive side-effect of this bad decision, I had to go through a process of forgiving MYSELF. And yeah, it´s a process. It´s not something you achieve overnight. You have to learn to let go (you can read more on the importance of letting go here) and be at peace with yourself. Here are four ways to forgive yourself and find peace.
1. Accept the past
We need to understand that the past is in fact, the past. Unless we have a time machine that can take us back in time in order to re-do something, we better accept it. Nonetheless, the past is a lesson, not a sentence, not a place of residence. Hence, why we should accept it, embrace it, and move on. If anything, the past is a great teacher, so we should just let it be exactly that: a wonderful, sometimes crude,  teaching experience.
Accepting the past is the first step towards forgiving yourself. By accepting the past, you lift a huge load off your shoulders, but more specifically, off your mind. By doing this, you prepare yourself for a new and different perspective on life.
2. Stop punishing yourself
This seems to be recurring when we regret a decision. We pretty much punish ourselves for it. By¨ punish¨ I don´t mean whipping the crap out of yourself or doing ¨time out¨ on a corner. Nope. It´s more of a mental thing we do and beat ourselves internally for a bad decision made. This needs to stop, for real. You need and have to accept you did the best you could at the time when you made the decision.
Punishing yourself is only going to make matters worse, not better. So why do we continue to bash ourselves for something we did wrong? It´s called regret. And boy, do we dwell on it. We focus too much and pour large amounts of energy into that feeling, into that closed door. Let´s face it, the past is like a closed door…there´s nothing we can do to open it. Sayonara! Adiós! Here´s a little enlightenment from Alexander Graham Bell:
¨When one door closes, another opens; but we often look so long and so regretfully upon the closed door that we do not see the one which has opened for us.¨    
Instead, we should focus on what´s ahead. Pour your energy into the ¨opened door¨ which will be saner than focusing on something you literally can´t do anything about. Harness that regret into an experience. Because that´s what´s really about. Identify what makes you feel regret and then learn from it, see it as an experience that taught you well and finally, stop dwelling on it. Take the good, leave the bad.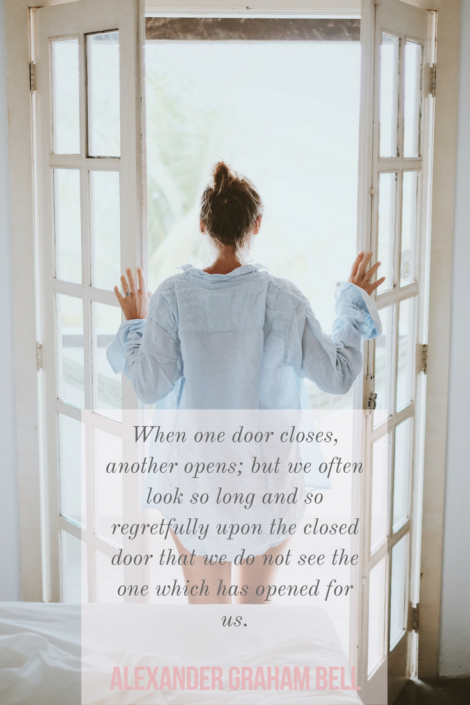 3. You´re only human
So here´s the thing…You´re human. Humans make mistakes. It´s natural, it´s normal. And for crying out loud, do not play the comparison game. We often compare ourselves to others, usually to those we look up to and say to ourselves ¨Clark would have never made the same mistake I did¨ or ¨Louise is smarter and wouldn´t have made such a poor choice¨, etc. Like it or not, you are you. And that´s wonderful! Embrace being you!
There´s always something good in a bad situation, in a bad decision. You just have to actually think about it and assess the situation properly. And by properly, I mean learn from it and then move on. Take that lesson, cherish it and get on with your life. Nobody is perfect. Let me repeat that: NOBODY IS PERFECT. So, when we screw up,  learn the lesson, make amends, and move on. Making a martyr of ourselves due to our own mistakes isn´t going to help us or anyone around us.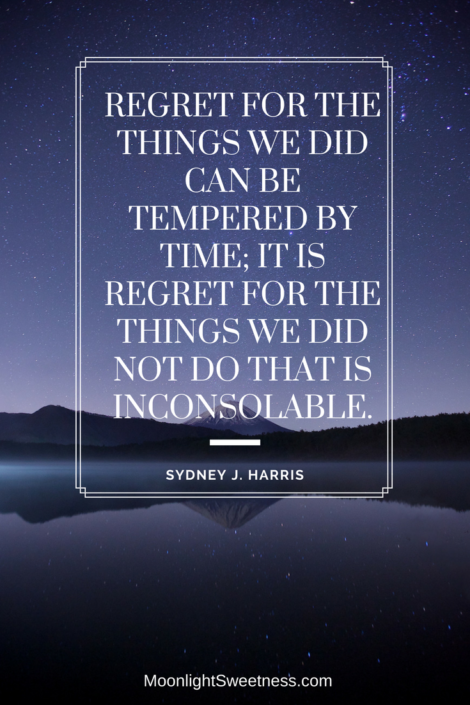 4. Bye-bye guilt!
Self-forgiveness involves getting rid of harmful and/or shameful feelings, and this includes guilt. Condemning yourself for what you´ve done in the past, for the decisions you once made, only leads to the destruction of your own self. Now, guilt can trigger a positive effect on you when that guilt becomes a compelling reason to fuel a positive change in you.  As defined by Psychology Today, guilt and its handmaiden, shame, can paralyze us–or catalyze us into action. Appropriate guilt can function as social glue, spurring one to make reparations for wrongs. Excessive rumination about one's failures, however, is a surefire recipe for resentment and depression.
So you see, in order to properly thrive in one´s life, you must get rid of any guilt feelings. Especially that guilt that becomes excessive and incessant, since it can be very detrimental to your health.
And Finally…
Forgive yourself and be at peace with yourself. Like I mentioned before, we are human, we make mistakes. Making mistakes is what allows us to continuously grow, evolve, and most importantly, learn.
So, before saying ´till next time´, you need to know that I am not a licensed psychologist or an expert on the subject. What I´ve written is based on my personal experience and my journey on owning my mistakes and forgiving myself. For this reason, I´m including a few extra links where you can find more in-depth information (written by experts) about self-forgiveness and don´t miss out on completing this crucial step in your life. So, without further ado, here are the links:
I sincerely wish you all the very best. As always, I´d love to know your comments on this or if you have any questions, don´t hesitate to leave a comment below or shoot me an email at andrea@moonlightsweetness.com
Till next time! Cheers y´all! 🙂