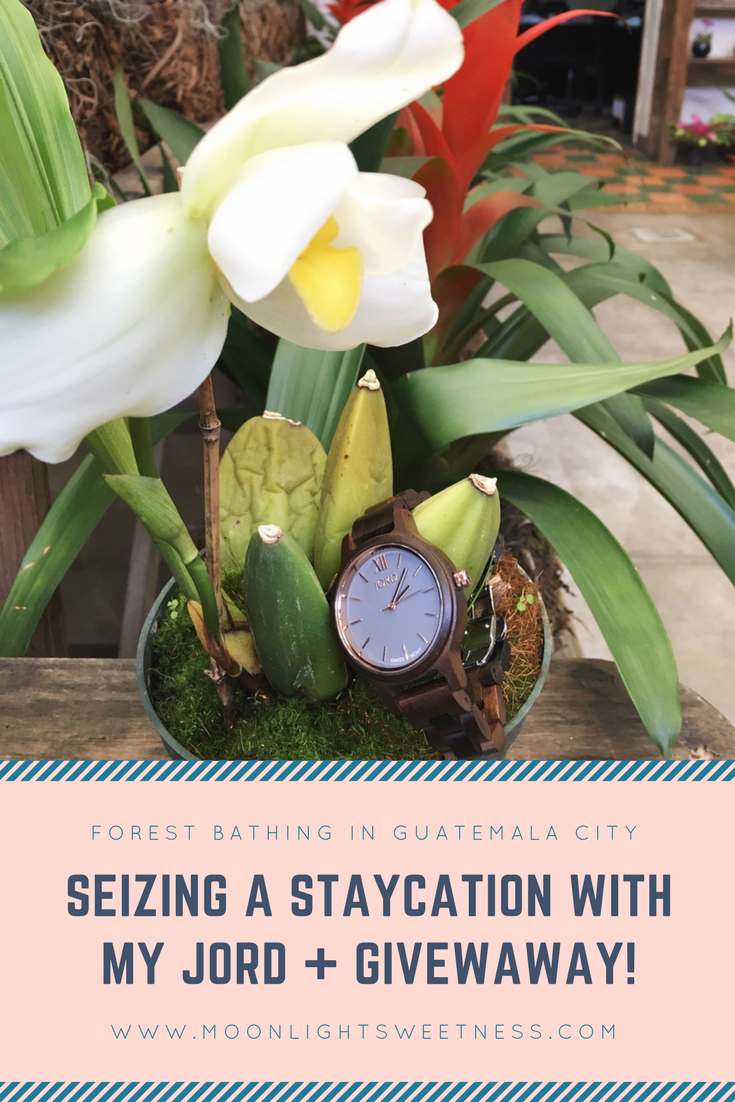 When JORD first contacted me for a possible collaboration, I went through their story and immediately fell in love with the brand and what it conveys. The fact that they make watches for people who don't just have somewhere to be, they have somewhere to go, resonated with me. JORD believes in telling more than time and I deeply believe in making the most of time, of moments. So, here's my story about seizing a staycation with my JORD for the long weekend; a place I'm crazy about, that makes me enjoy time, create a moment, and most of all, escape from the city stress. This captivating place is perfect for forest bathing in the city!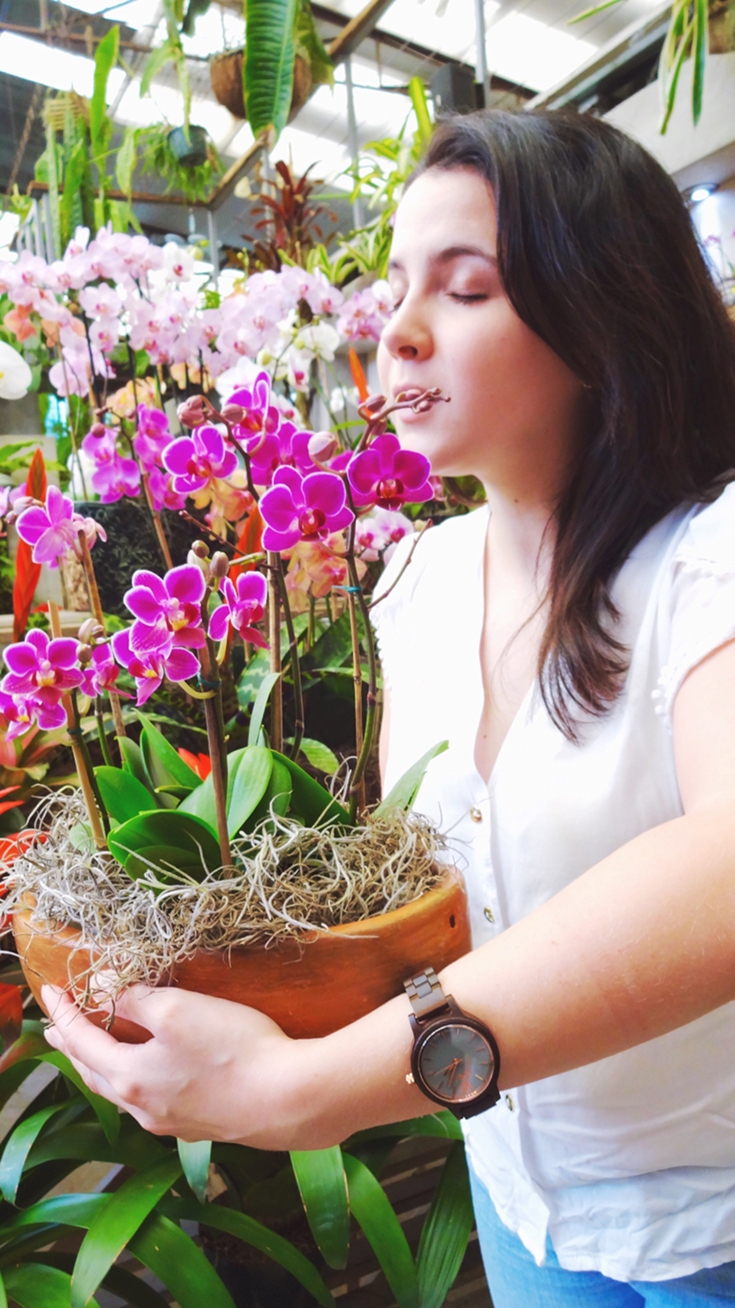 Now, I don't mean to brag (ok, maybe a little, but just a little, lol) but I live in a city (Guatemala City) where its landscape consists of majestic volcano views, and rolling mountains and hills. Despite how nature is weaved into this city, there are days where I long to be at an even greener place, without noise pollution. And let me tell ya', I have found THE PLACE: Café Mimi. It is a place surrounded by jungle-like greenery and hundreds and hundreds of orchids. Yes, orchids. A total dream. The moment you walk into this place you feel like you just entered another dimension, kinda feels like you're entering Pandora. Ok, no bioluminescence thing going on at this place but you get the idea of how magical it can feel the moment you step foot through the door.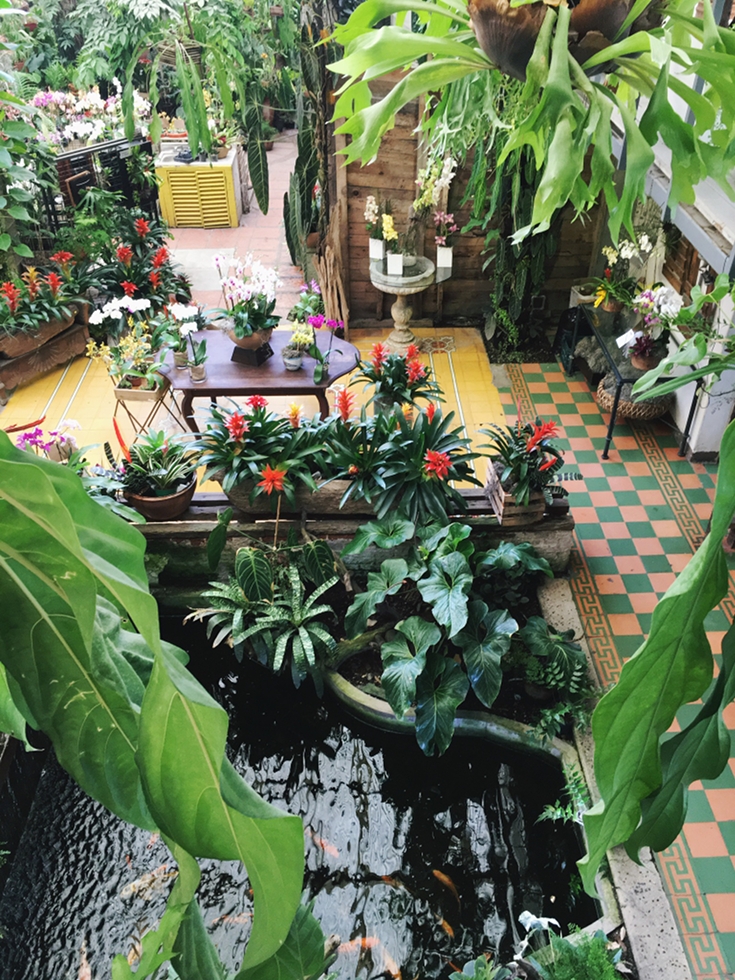 Once in, you are immediately transported to a tropical floral dream, to paradise in the city. You feel like you are been hugged and embraced by all the greenery, and orchids salute you as if you were royalty, gallantly inviting you to dwell in an area of tranquility, of positive energy, of warmth. This place is a true feast for your eyes and senses! And the food is just de-li-cious!!! And no, you won't be eating orchids 😂 (Hint: you can book this place for events here).
Once I sat down and ordered my food (turkey & mushroom panini), I had time to admire everything that surrounded me, and yes, that included hundreds and hundreds of orchids that still have me mesmerized. And I thought to myself, I don't want to just eat here, I want to soak it all in. But life's constant stress and errands sometimes make you forget about the important things in life. It makes you forget about pacing yourself and actually admire what's around you. Heck! You'll be surprised what you discover if you practice this daily, even if it's just for 15-20 minutes.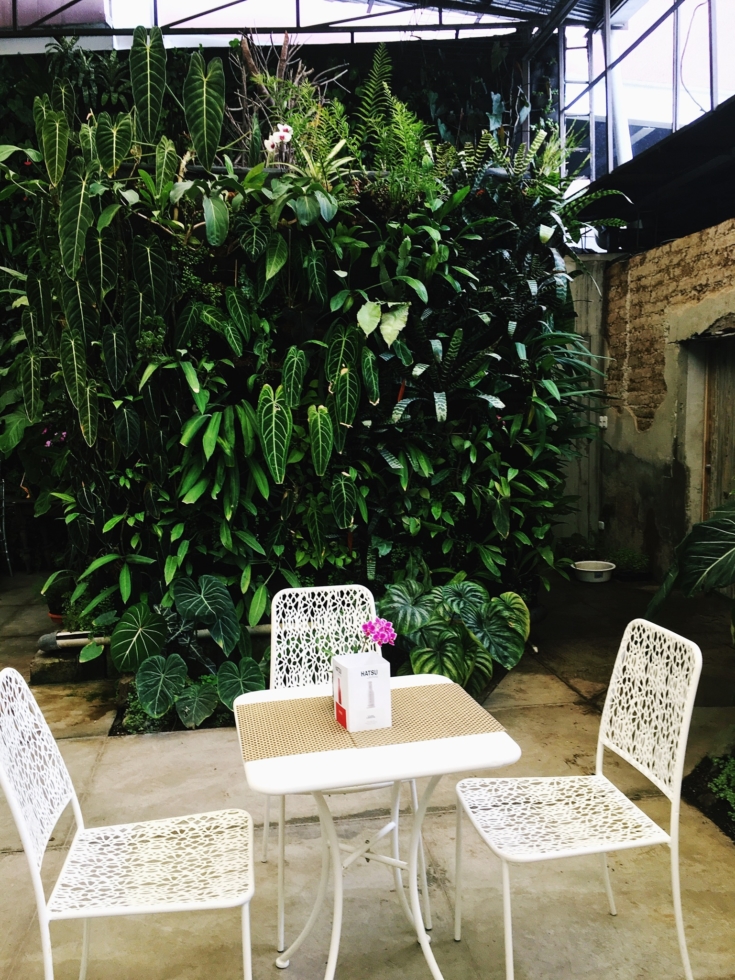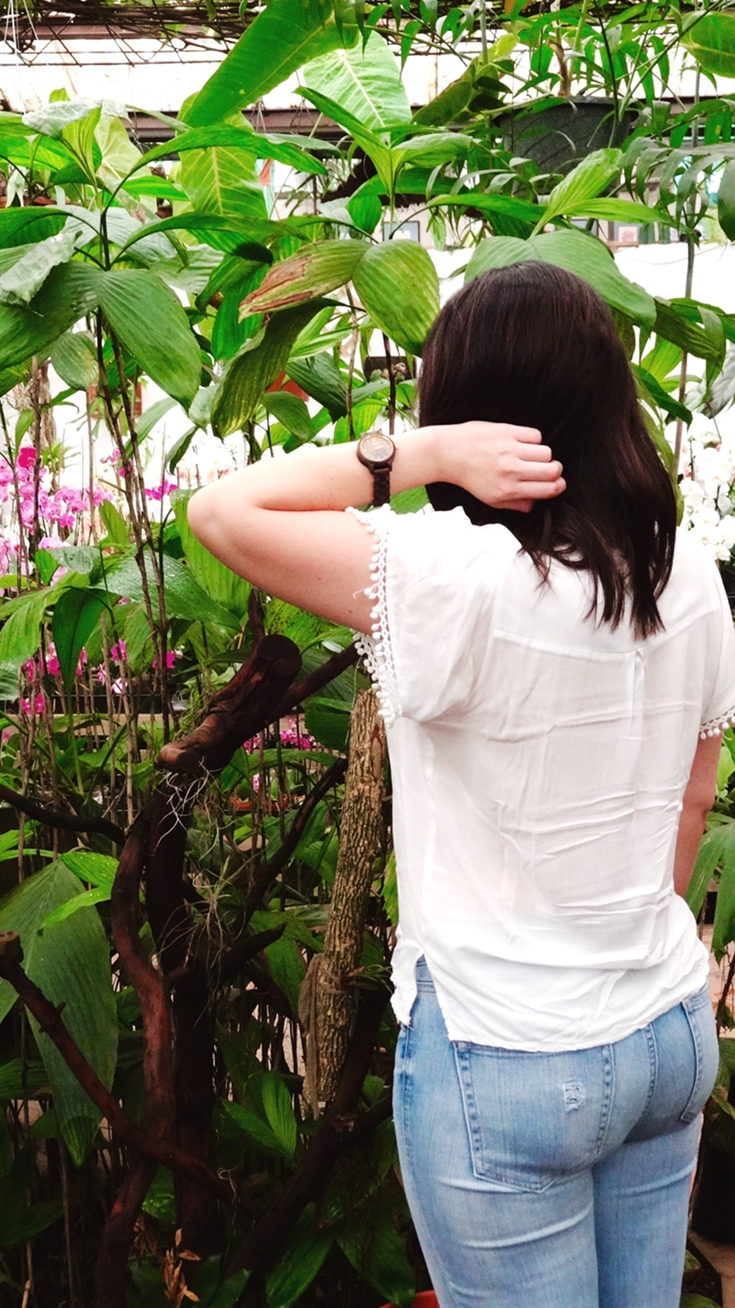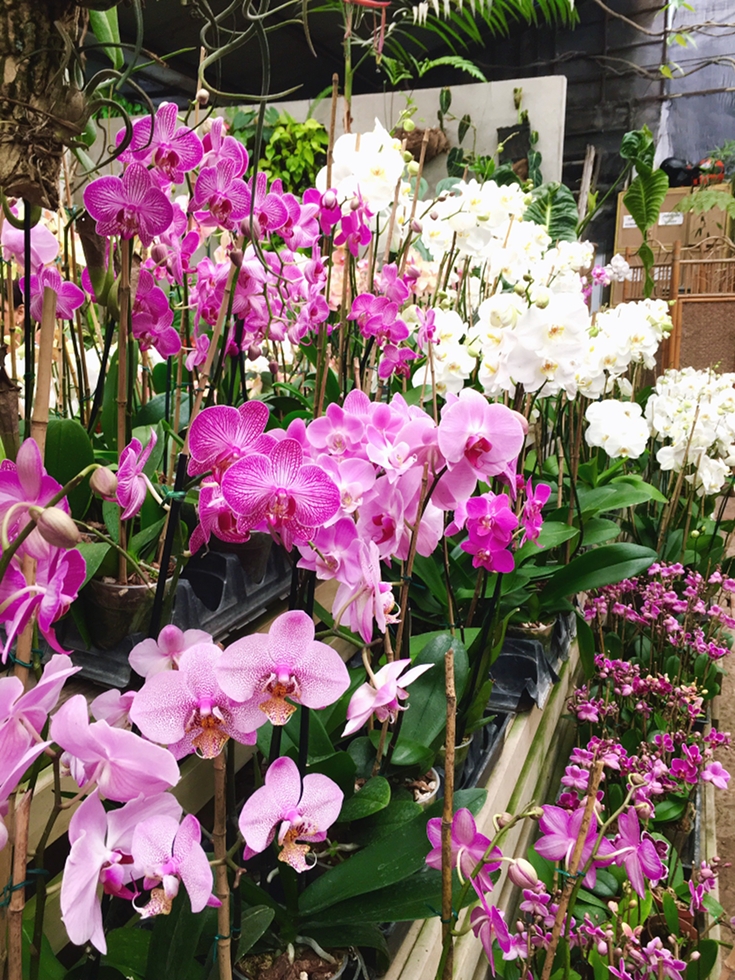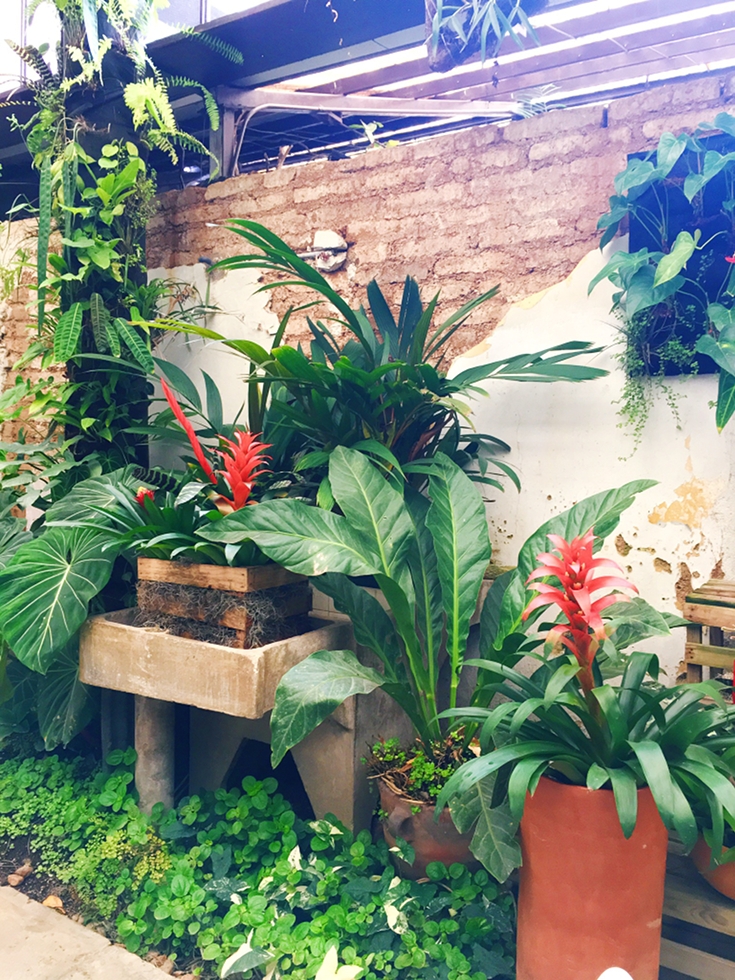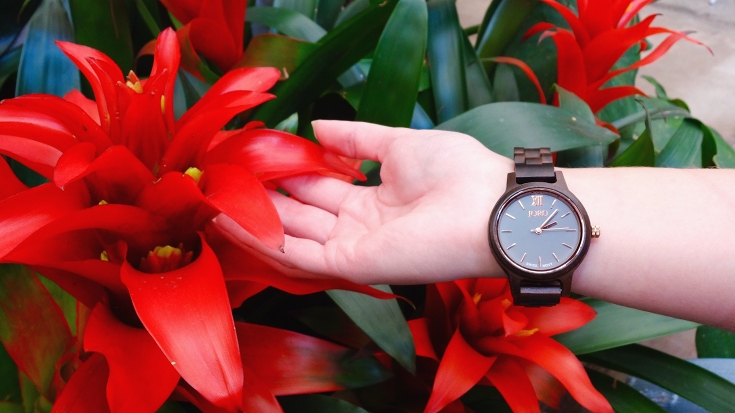 And for the first time in many years, I looked at my wrist instead of my phone, to check the time. It was liberating to see time as it is, as it should be, instead of my phone and then noticing there are dozens of notifications pending for me to sink into my phone and forget what's surrounding me. I was wearing my new wood watch, courtesy of JORD WATCHES. And as I remembered their mission statement,
"The value of a watch is not in being able to tell how much time has passed, but in being aware of the need to make that time count. Moments are bigger than minutes and your watch should tell more than time."
It was kind of a eureka moment! Make time count! And so instead of just rushing and eating my food, I stayed at this orchid sanctuary for a couple of hours. Making the moment count and actually living, instead of just existing.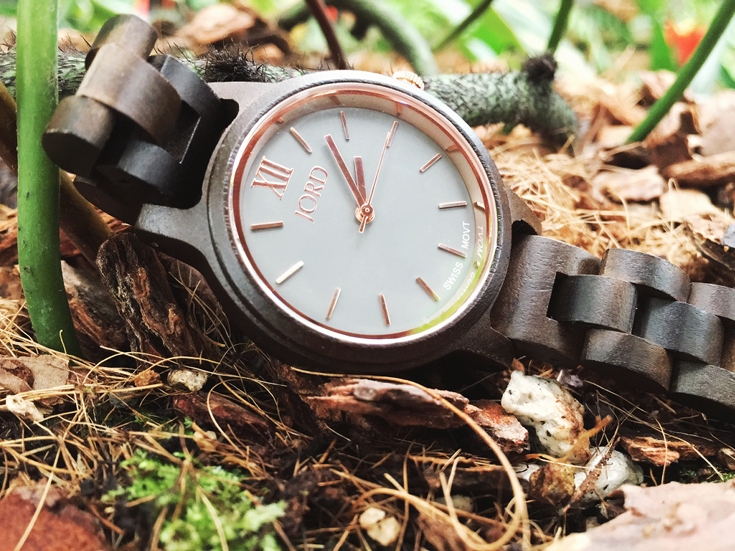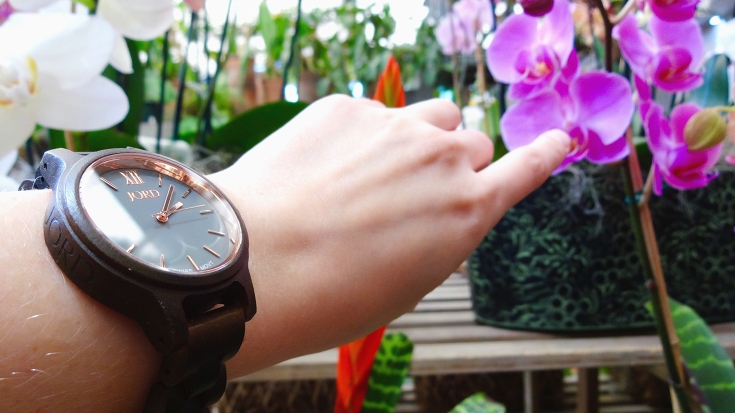 Wearing my JORD WATCH reminds me of their beautiful mission statement. It's like every time I look at the time on my wrist I am reminded of this, and pace myself and say "hey, let's enjoy things. Live the little things." I didn't know a watch could do that, but being constantly reminded of making time count has somehow made me feel more connected to the world, to nature.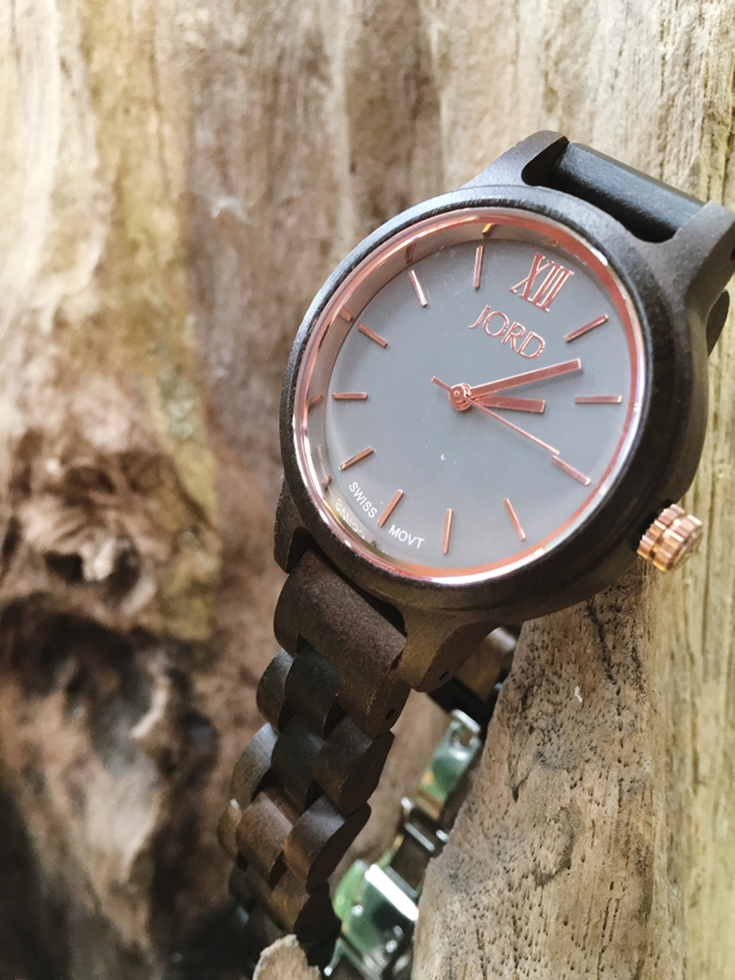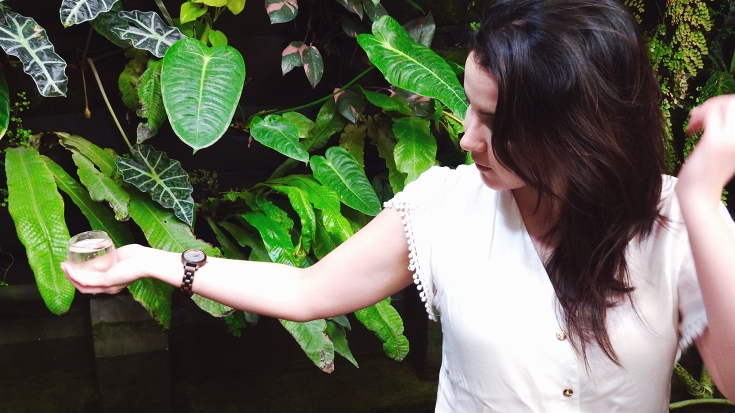 I'm not going to deny it, I got a lot of compliments on the watch that day (and every day I wear it, lol). It simply fits with me. It's a unique watch, casual and chic, yet elegant. It's super lightweight, with an incredible wooden finish (it's made of wood y'all!). And yeah, I have to admit the engraved box it comes in makes it the perfect gift (don't worry, they also have a men's collection).  Time has a wonderful way of showing us what really matters, and my JORD WATCH does exactly that.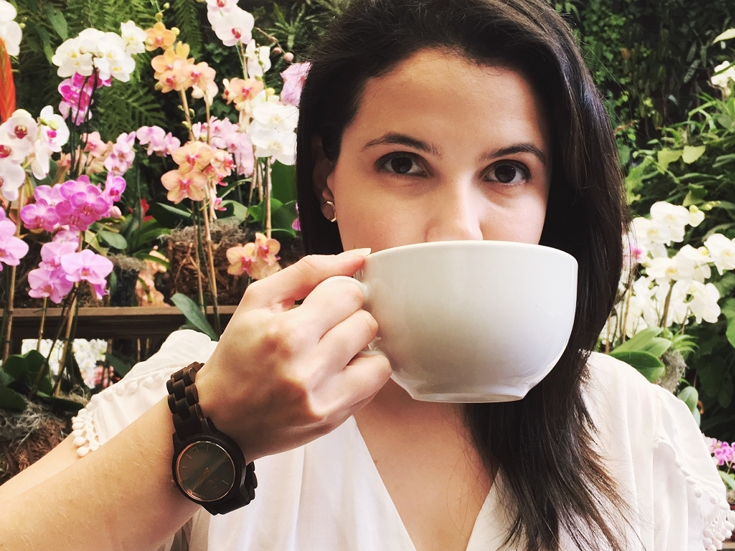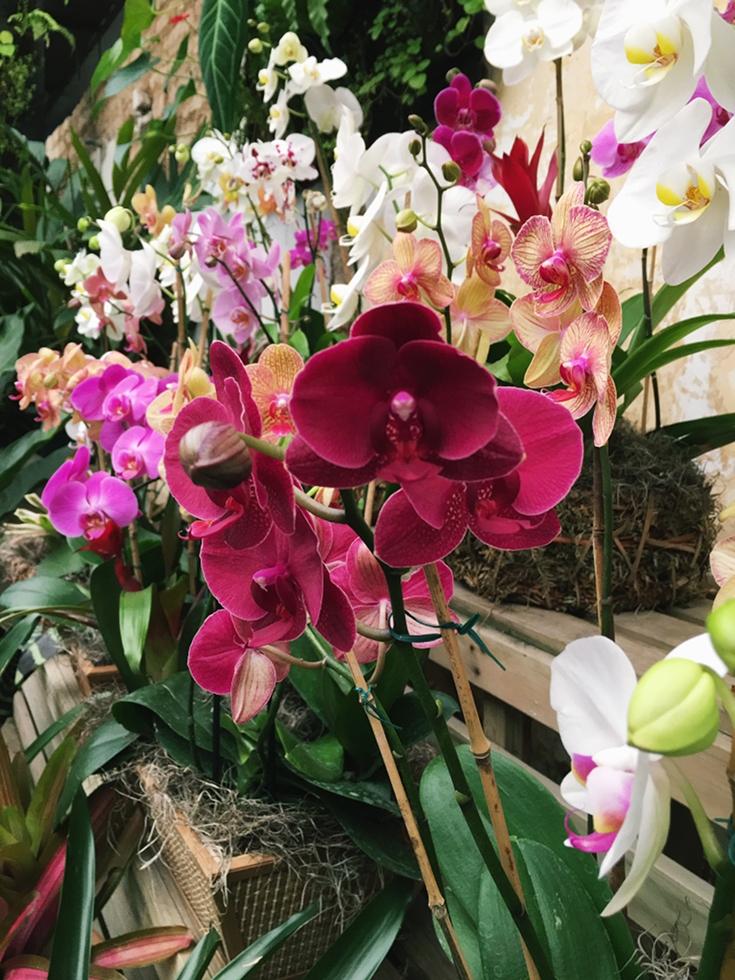 Now that I've let you in into the wonderful world of city forest bathing and JORD WATCHES, I've got something for you!
One person will win a $100 gift card! But… EVERYONE who enters is guaranteed a $25 gift card even if you don't win. Like, really, it's the easiest $25  and all you need to do is enter the giveaway and you've got $25 to spend! You can enter by clicking here or through the link on my Instagram.
The giveaway ends July 16th at 11:59 pm. After that, your giveaway codes will expire August 31st. So, what are you waiting?! Enter! 🙂 (FYI, they have FREE SHIPPING WORLDWIDE) 🌎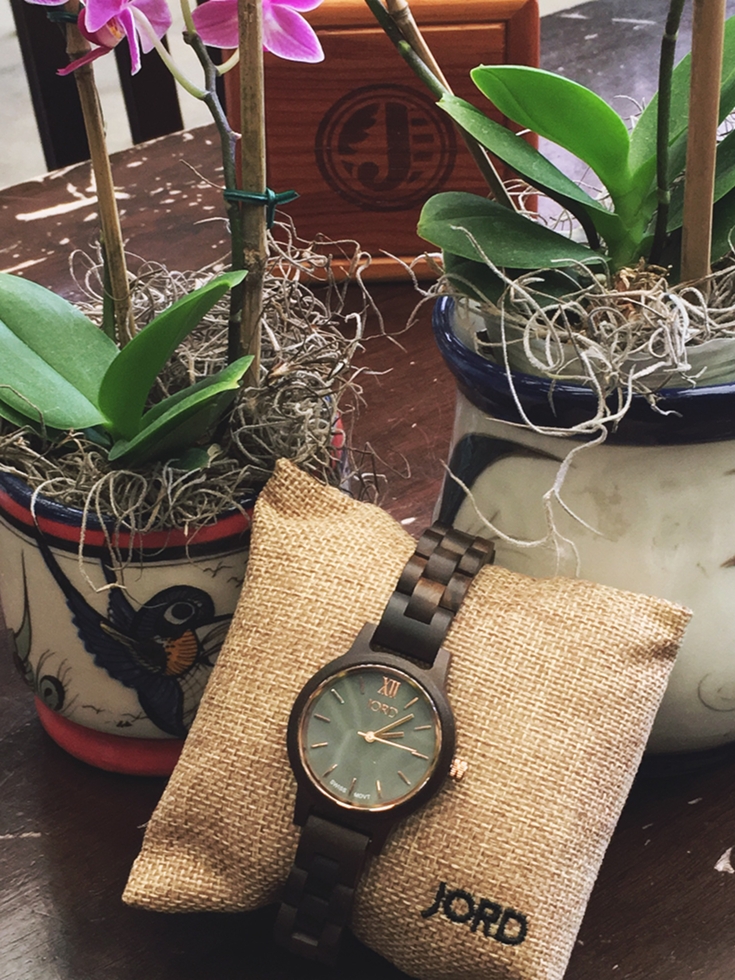 P. S. It comes in a dazzling engraved wooden box (with a secret compartment to keep humidity at bay!). You can shop my watch here – it's part of the Frankie 35  Series – Dark Sandalwood & Slate. 
*This post is in collaboration with JORD WATCHES. As always, all views and opinions expressed are my own.