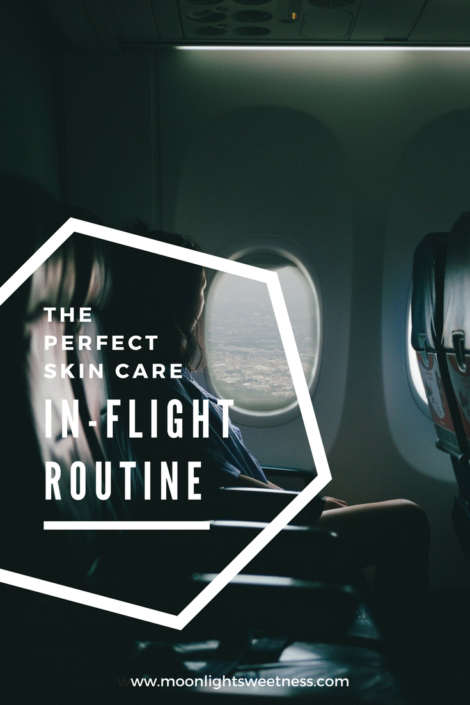 Have you noticed that your skin feels a bit weird during long haul flights (and by long haul flights I mean over 5 hours)? It kinda feels like there are dirt and grime floating around the cabins, and that same dirt and grime finds a way to cling to your skin and clogs your pores…and the AC just doesn't collaborate with your skin either. Can you relate?…Even though cabin air is supposedly very clean (it's a mixture of fresh and recirculated air. If you're keen on busting cabin air myths, click here) your skin gets weird. Honestly. Good news is, there something you can do about that and this will minimize the effects of cabin air. That way, when you exit the airport, your skin will look fabulous as opposed to the hey-she- just- had- a-long- flight face. You wanderlust girls, you know what I'm talking about… So, here's the perfect skin care in-flight routine to keep that skin-glowing look.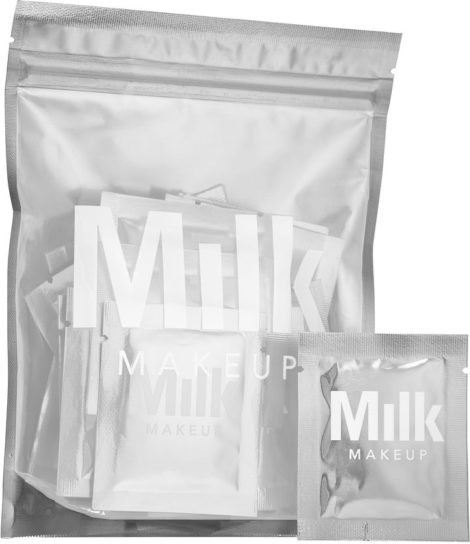 It doesn't matter if you're wearing makeup or not, you still need to carry some of these. You can't carry your Clarisonic to really scrub your face, these wipes will do the trick during a flight. I love the MILK Makeup Micellar Water Remover Wipe. Not only do these contain chamomile, green tea, coconut, cucumber, papaya, and aloe vera, but they come individually packed! Yes, this means you can take them in your purse or carry-on and pack only what you need. I mean, who wants to carry a 30-day supply of wipes in her purse? Let alone pack that and take precious space from your carry on? Practical things are usually best.

Very important to carry a mist for your face to keep it fresh and hydrated. I go for the Caudalie Beauty Elixir (travel size please) since its formula contains grapes, balm mint, rosemary and orange blossom that refresh your complexion while tightening pores and instantly boosts radiance. This will help you maintain that healthy glow you so covet. I usually use this Beauty Elixir every 1-2 hours, unless I'm sleeping. If I decided to doze off, then I give myself a few generous spritzes before sleeping and after waking up.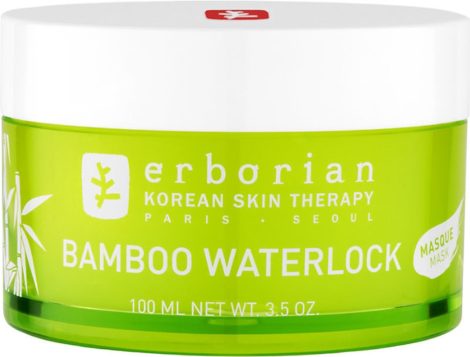 Ok, I know what you're thinking: "my next seat neighbor is going to laugh at me!" Don't worry, I got you covered. Not all of us get to travel in Emirates first class cabins and have our very own bed with our very own bathroom (I will travel in Emirates first class one day, who's with me?). This means applying a face mask and then having to wash it off is a no-no. So, it's time you meet the wonderful world of leave-on masks. It's like applying a moisturizer but it's a mask (duh! And it hydrates for hours). I prefer to use this as opposed to my regular moisturizer (if you haven't checked my everyday beauty routine you can click here) on long flights since my skin needs more intense hydration. My favorite is the erborian Bamboo Waterlock. This leave-on aquagel moisture mask is enriched with bamboo sap and fibers to help skin feel smoother, hydrated, and plumped with water, and the best part is you don't have to wash it off *doing happy dance* and do not have to worry about your next seat neighbor giving you weird looks, lol. Just in case you don't want to use a leave-on mask (I get it, we all have trust issues) then you can use a hydrating face oil. I absolutely love the Sunday Riley Flora Hydroactive Cellular Face Oil, a dry oil that penetrates deeply into the skin with a hydrating botanicals formula that improves skin elasticity and the appearance of fine lines and wrinkles. Whether you go for the leave-on mask or the hydrating face oil, just give your skin some quenching please (the folks at customs and immigration might just be nicer to you if you have a dewy and beautiful glow, lol).
Here's a travel hack: TSA won't let you carry the full size erborian Bamboo Waterlock and/or the Sunday Riley Flora Hydroactive Cellular Face Oil and even if they did let you pass it, those items add up to your purse's weight and that equals sore shoulders. Instead, get some 10 ml refillable droppers (you can get them from Amazon) and fill the dropper. You can label it with a permanent marker, washi type, whatever you like. This 10 ml droppers are the perfect travel size and fit enough amount of your desired " in-flight beauty formula".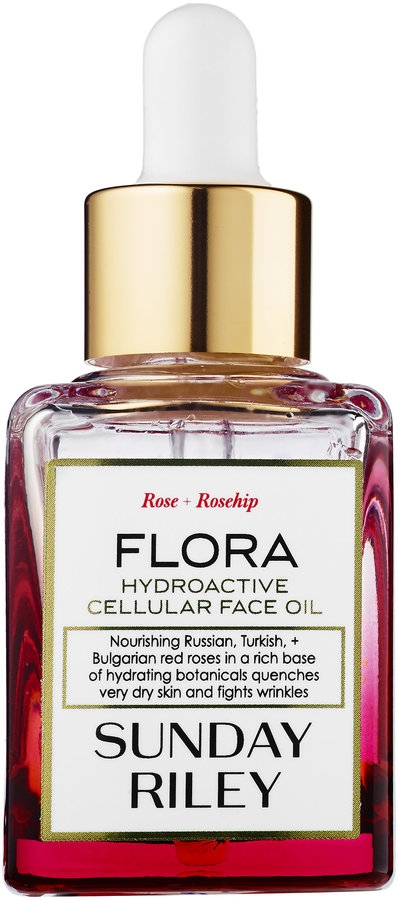 Please don't forget about your eye area! Your eye area is usually the most affected by cabin air and AC. I use the Molton Brown London 'Anti-Fatigue Bai Ji' Eye Gel that comes with a cooling rollerball. Trust me, you will need that rollerball for your eyes, especially if you're going to be flying for more than 8 hours. The cooling sensation it gives just feels marvelous and also, it awakens your eye area. This eye gel moisturizes and calms with bai ji extract (a Chinese herb. Yeah, I know, you were saying "what the heck is bai ji) and reduces the appearance of dark circles and puffiness. I apply this as often as needed and always, always 1 hour before landing.
Also, drink some water. I know nobody fancies to use the airplane's bathroom but keeping hydrated is key to help your skin and minimizes the effects of jetlag. My advice is, get your own water instead of asking the flight attendant for water. I'm a huge fan of SMART Water and this is what I buy and take with me, but as long as you're buying it from the duty-free area, you can choose whatever you prefer.
And here's my in-flight routine:
So this is my perfect skin care in-flight routine that gives my skin a glowy look and prevents my skin from drying or feeling weird after too much cabin air and AC. If you're traveling soon, give this routine a try on your next flight and let me know how it goes. Trust me, your skin will thank you (and me, lol). 😉
SHOP MY IN-FLIGHT PICKS:
*In the spirit of full disclosure, this post may contain an affiliate link. Please note that when you click links and purchase items, in most (not all) cases I will receive a referral commission. You will not pay more when buying a product through my link. In fact, I oftentimes am able to negotiate a lower rate (or bonuses) not available elsewhere. I only recommend products & systems that I use and love myself, so I know you'll be in good hands.