Tips when traveling to Galápagos
When my husband announced to me in early February that we were traveling to Ecuador in November, I thought ¨OMG! This is super exciting!¨ Little did I know that Galápagos is an expensive destination. I spent a little bit over five months looking for deals, tourism companies, etc. and nothing was below $1,500 per person, for three nights and four days (and it did not include airfare). Expensive? Hell yeah! Prices for poor accommodations were too high, meals did not seem tasty at all,  and only lunch was included in the package.
Consequently, after an exhaustive search, I finally found a place that offered a good tour, good accommodation and would not be such a strain on my wallet. The site…take notes: Gray Line Ecuador (http://graylineecuador.com). This site offered several appealing deals and they even managed to personalize my trip for the price of USD $964 per person. The package included the following:
-Accommodation for 3 nights at a 4-star hotel (I chose Sol y Mar) with breakfast buffet
-Transfer from Puerto Ayora (airport) to the hotel
-A visit to the lava tunnels and turtle reserve called GIANT TORTOISE RANCHO PRIMICIAS
-A visit to Charles Darwin Station (with tour)
-Plazas Island Yacht Tour (a 10-hour excursion, lunch included)
-Bartolomé Island Yacht Tour (a 10-hour excursion, breakfast, and lunch included)
-Transfer from hotel to the airport and a visit to an organic coffee plantation
[Please note that this is the package I chose since I wanted a 4* hotel. I don't want you getting discouraged about visiting Galápagos due to prices so you can find a small table with the other packages and prices at the end of this post. The tours are the same, the only difference is the hotel, which can either lower or elevate your cost. Trust me, Galápagos should be on our bucket list.]
And so, when my husband and I landed at Puerto Ayora, a Grey Line employee was waiting, holding a sign, with our names on it. First, he took us to the VIP section of the airport, where we were greeted with complimentary drinks and appetizers. Then, a Grey Line employee took care of our bags (they need to be thoroughly inspected to make sure you are not bringing anything that is not allowed into the islands) and also of our customs paperwork. As a result, we didn´t have to do anything at our arrival at the airport, we just sat in the VIP lounge with fresh drinks and yummy food.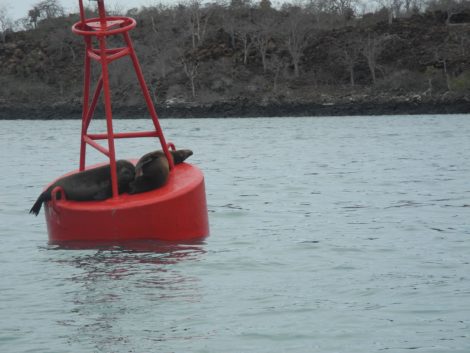 Next, after Grey Line took care of all the airport check-in and bags, we exited the airport without queueing, all hassle-free. Then, we hopped on a bus and off to see the lava tunnels and giant tortoises. We had lunch there, at Rancho Primicias. The food was really good but the best part was the finches trying to get a hold of our food. Those cute finches do not fear you and they will try to take some of your food no matter what you do, but that´s the fun part. Apparently,  they´re well fed since they looked quite chubby and plump (and of course, super adorable!). Afterward, we went to the Charles Darwin Station. A visit to this place is mandatory and you can expect interesting stories about adorable Lonesome George as well as a monument.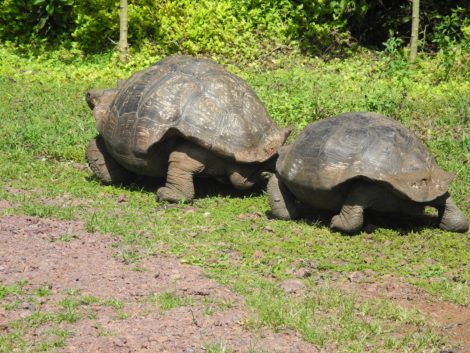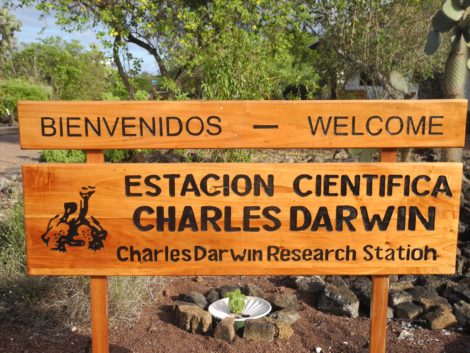 Furthermore, since dinner is not included in the package, at night, we went out looking for lobster. Yes, fresh, Ecuadorian lobster. Hence, I highly recommend that when you book an accommodation in the Galápagos Islands, you do so at Puerto Ayora, Santa Cruz island. Here, you will find most of the shops, restaurants, and cafes. In other words, this means you have a wide variety of food and entertainment selection. So, if staying here, go to Kaseta de William. It will be the BEST LOBSTER ever. Just ask the locals where the Kaseta de William is, they´ll give you directions; it´s a famous place.  In fact, as I am writing this, I recall I  ate lobster every night, lol.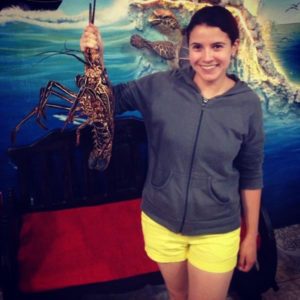 Of course, I went shopping at Puerto Ayora. Yes, that´s right, shopping. My favorite store was LONESOME GEORGE & CO. This store carries casual/sporty clothes made mostly with Pima Cotton. You can find out more about the brand here: http://lonesomegeorge.net/story-of-change/
Also, make sure you buy air tickets in advance. The closer to your trip the more expensive they get. I used cheapoair.com to find the best deal. It cost me USD $279 per person from Quito to Galápagos (roundtrip). I used miles to get me all the way to Quito and just had to pay for tickets Quito-Galápagos.
Oh, I almost forgot. Be sure to pack a ¨wetsuit top¨ (or you can buy one at Galápagos as well, I had to buy one). Snorkeling and/or diving in Galápagos water is cold. For this reason, if you want to enjoy the sea life of the islands and not complain about freezing in the water, use one! And when snorkeling, use shorts unless you don´t mind weird tan lines. Your bottom WILL get tanned. Trust me on this one. And for your own sake, wear sunscreen. My favorite when it comes to water activities is the MD SolarSciences Quick Dry Body Spray. When I´m traveling (or well, almost always) I want things fast and practical. Applying a greasy SPF lotion is not my idea of fast nor practical, so I go for a spray version instead. For real, I wish I had known more about the Galapagos sun, but instead, I ended up with really weird tan lines for a WHOLE YEAR! Again, WEAR SUNSCREEN PEOPLE!
So, I don´t want this to be a super long post, you can contact me if you have any further questions or want more details about the tours. I will be happy to help you and will reply ASAP (don't worry, my advice/help is free of charge, all you have to do is leave a comment below). I promised you a table with the other packages offered (note that prices are subject to change) and I like to keep my promises, so here you go 🙂 .
Galápagos Packages for 3 nights/4 days (tours included, price are per person)*:
Flamingo hotel (tourist class hotel 3*) $697
Silberstein Hotel (tourist superior class hotel 3*S) $909
Isla Sol Hotel (first class hotel 4*) $964
Sol y Mar Hotel (first superior class hotel 4*S) $1,105
Royal Palm Hotel (luxury class hotel 5*) $1,167
*Please note that prices are subject to change.
Cheers!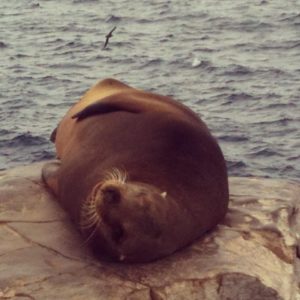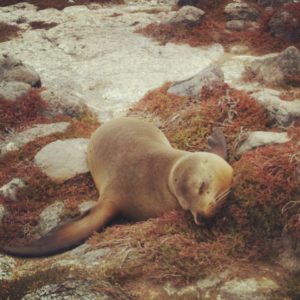 *In the spirit of full disclosure, this post may contain an affiliate link. Please note that when you click links and purchase items, in most (not all) cases I will receive a referral commission. You will not pay more when buying a product through my link. In fact, I oftentimes am able to negotiate a lower rate (or bonuses) not available elsewhere. I only recommend products & systems that I use and love myself, so I know you'll be in good hands.